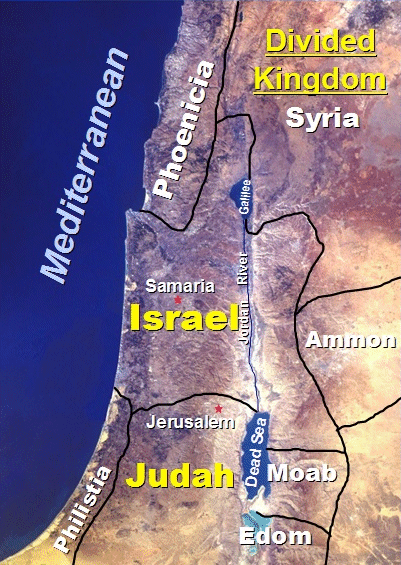 There is great confusion in the world as to who or what Israel was and is and Christians tend to be just as confused as unbelievers. Have you been taught that Israel is a little middle eastern state in the territory of Palestine, that the biblical nation of Israel was restored in 1948, that the Jews are biblical Israelites or even Judahites? Were you aware that after the death of Solomon, Judah became separated from Israel and that nearly all bible prophecies concerning Israel do not refer to Judah? Did you know that there were two nations and two groups of peoples - 12 distinct tribal entities in all - who not only went different ways historically but are to come together again according to a very precise prophetic timetable?
Did you know that when these 12 tribes return to the Promised land of Israel that they will not only come together but that the events that bring to pass this restoration will be so miraculous and fantastic that the original exodus from Egypt under Moses will pale into insignificance and be all but forgotten? Probably not - few Christians or Messianics have much of an idea what the biblical prophecies speak of, let alone understand them. Fewer have an inkling, moreover, that the establishment of the Jewish state in the Middle East in 1948 was not the restoration of either Judah or Israel but of another nation with whom the original Judahites mingled after forcibly converting them over 2,000 years ago. Truth is stranger than fiction and what happened after then will amaze you.
As a result of these false prophetic markers, numerous false teachings and prophecies concerning the "rapture" and second coming have been issued by Christians over the decades since 1948 which you can read about in the materials that follow but especially here. First we will begin with a short movie (made by another ministry) which explains the difference between Israel, Judah and the various pretenders to be found in our modern world. May Yahweh bless you in your search for truth.
"For they are not all Israel
who are descended from Israel"
(Romans 9:6b, NASB)