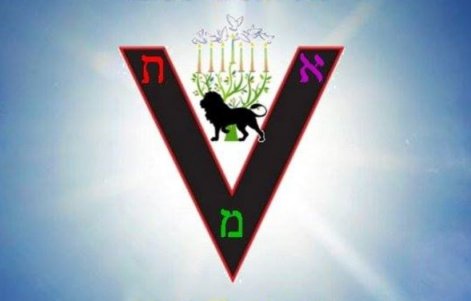 The word 'church' is our Anglo-Saxon equivalent of the Greek ekklesia which at the time of the compilation of the Messianic Scriptures (New Testament) was widely used to refer to gatherings of people in some kind of assembly. The word is pagan in origin, originating as it does from the Latin circe meaning 'circus' and is thus best left out of our worship vocabulary. We continue to use it simply to communicate with, and witness to, those for whom no other substitute word yet exists.
The Greek version of the Hebrew Tanakh (Old Testament) ekklesia was likewise used for the people of Elohim (God), that is Israel, gathered together for an important purpose (Judg.20:2; 1 Chr.29:1; Ac.7:38). In the Messianic Scriptures (New Testament) it mainly refers to the people of Elohim (God) gathered as Messianic Israel in the Name of Yah'shua (Jesus) or Yahweh, the Elohim (God) and Father of Yah'shua (Jesus) (Eph.3:21; 5:23; 1 Thess.1:1; 1 Cor.10:32).
The Messianic Community or 'Church' is understood scripturtally to be the visible expression of the gathered followers of Yah'shua (Jesus). These are they who have been grafted into the Israelite Community created by Yahweh, under the banner of the Messiah, and embody in an anticipatory way the chayim (life) and values of the new creation. Thus the Messianic Community is the direct continuation of Israel - the historic people of Elohim (God). But as an eschatological community of the last days it is especially marked off by its acknowledgement of Yah'shua (Jesus) as Master (Lord) and Messiah (Christ) and by the fact that it lives the mandated national New Covenant Torah lifestyle of the Kingdom of Israel, of whom Yah'shua (Jesus) is King.
Messianic Israel is therefore the continuation of Mosaic Israel in a new form. The only discontinuities between this Messianic Israel and the former Old Covenant Israel are to be found in the permanent termination of all the ceremonial sacrifices which have been fulfilled in the death of Messiah. Joining these discontinued ordinances is the Priesthood that administered them, namely, the Levitical, Aaronic or Mosaic ministry.
Most of the ceremonial Torah (Law) is therefore now redundant, including the ordinance if circumcision which was the rite of passage of males into to the former national covenant. This has now been replaced by baptism which is for both males and females who are old enough to be able to make a conscious choice for Messiah.
Those things which have continued, albeit in new worship forms and without the old sacrificial system and priesthood, include the sabbaths, new moons, annual festivals, dietary rules and torot (laws) governing acceptable sexual behaviour. At the centre of both communities - the old and new - is still holiness.
This register contains miscellaneous articles on the Messianic Community or 'Church' (and especially NCAY), its form, substance and organisation not covered by materials in other directories.