Month 6:19, Week 3:4 (Revee/Shavu'ot), Year 5935:161 AM
Teshuvah 20/40
Gregorian Calendar: Saturday 17 September 2011
The Tabernacle of Moloch
Racism and Élitism in the Counterfeit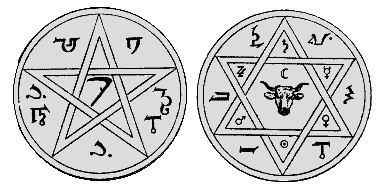 "They are not all Israel who are descended from Israel" (Rom.9:6, NASU).
Unfortunately in Messianic circles particularly, but also to a lesser extent in Evangelical ones, there are those who take great pride in claiming to be blood descendants of Abraham, Issac and Jacob, and plenty of people who think that those who are are 'something special'. This kind of racial idolatry is a fleshy abberation in the Body of Messiah that has to be excised if it is not to render believers spiritually blind.

Our passage today reminds us that not all Israel are descended from Israel. What at first sight might appear somewhat crpytic (rather like Yah'shua/Jesus telling a disciple to let the dead bury the dead when he asked to be excused to organise the funeral of his father - Mt.8:22; Lk.9:60) is not so hard to understand. In the same way that the Master told one of His talmidim (disciples) to get his priorites right by allowing the spiritually dead to bury the physically dead, so we are being reminded in today's passage that not all who are descended from Jacob-Israel are spiritual-Israel - that is, not all the descendants of Jacob are spiritual overcomers like their ancestor, which was the basis of his obtaining a new name. What matters is that you are an overcomer - your genes mean nothing.

Throughout Scripture we are warned not get racial superiority ideas just because an ancestor was super-spiritual. When the Pharisees were boasting of their lineage from Abraham, Yah'shua (Jesus) reminded them that if He wanted to, "Elohim (God) is able to raise up children to Abraham from these stones" (Luke 3:8, NKJV). In other words, genes like stones are all dust because one day they will all become that. But the spirit - that endures forever. Indeed, to make sure no man boasts of his flesh, Yahweh says to Hosea that He will exalt the very opposite of what carnal men esteem as important:
"I will call them My people, who were not My people, and her beloved, who was not beloved. And it shall come to pass in the place where it was said to them, 'You are not My people,' there they shall be called sons of the living Elohim (God)'" (Rom.9:25-26, NKJV; cp. Hos.2:23; 1 Pet.2:10).
The Body of Messiah has always been plagued by racism which Yahweh hates. There are those who think the Jews are a master race and the default 'apple of Elohim's (God's) eye' because of their claimed descent from Abraham. There are those who think the white race is superior and those who think the black race is superior. There are those who think the British and their descendants are the true 'Israel' and there are those who think the Afro-Americans (but not the Africans) are the true Hebrew people. All of this is vanity. It is carnal.

You are not special to Elohim (God) because of your genetic lineage but only because you are surrendered to Yahweh.The fact that promises were made to Abraham does not make you special - you are only special for the same reasons that Abraham was special - namely, that he believed and obeyed.

Did the promises made to David make his reprobate son Solomon unconditionally special? Did they make his grandson, Rehoboam, the King of Judah, special? No. And that goes for every descendant of Israel and Judah down to this day, whether they are actual descendants or pretended ones. Yahweh remains no respector of persons, even if an ancestor was given promises. The only merit anyone can claim is our emunah (faith) in Messiah - nothing else. Those who do not are all worshipping Moloch in one form or another.

Scripture tells us that those who are descended from Judah but who are not following Messiah and are following their own Talmudic traditions are the Synagogue of Satan (Rev.2:9; 3:9). By extension, those who are descended from Ephraim who claim to be trusting Messiah but are not following Torah but their own pagan traditions are likewise the Church of Satan.

There has always been a true Assembly (Synagogue/Church) of Yahweh and there has always been a false Assembly (Synagogue/Church) of Yahweh, which is the Assembly (Synagogue/Church) of Satan. The descendants of Abraham are all over the world but they are not all Yahweh's people - in fact the vast majority are not and belong to the devil. Israel (Ephraim and Judah) has always had two wings - a righteous, holy and set-apart remnant of talmidim (disciples) and a wicked, profane and evil gang of spiritual murderers. In Jacob's biological descendants you will always find two polar opposites or extremes.

Today's secretive ruling élite are almost entirely made up of the descendants of Jacob, and today's true remnant leaders consist of many of the descendants of Jacob too but the vast majority of the latter are grafted-in people who have no racial connection to Jacob at all, about whom Yahweh prophesied: "I will call them My people, who were not My people". That's right, there are a few sons of Jacob in the remnant but the vast majority are not but all are Israelites because of their faith in the Messiah and because of their Torah-obedient lifestyle!

The symbol of the true Ephraimite and Judahite Israelites and their grafted-in brethren is the Star of Jacob (Num.24:17) and the Tabernacle of Elohim (God) (Rev.21:3); the symbol of the false Ephraimite and Judahite Israelites and all those who have been grafted therein because of conversion to false Christianity (whose root is Roman Catholicism) and Judaism is the Tabernacle of Molech, also known as the Star of Remphan:
"Did you offer Me slaughtered animals and sacrifices during forty years in the wilderness, O house of Israel? You also took up the tabernacle of Moloch, and the star of your god Remphan, images which you made to worship; and I will carry you away beyond Babylon" (Acts 7:42-43, NKJV).
&nbsp
True Assembly of Yahweh
Star of Jacob/Tabernacle of Elohim (Yah'shua/ Jesus)
False Assembly of Yahweh
Star of Remphan/Tabernacle of Moloch (Satan)
Judah
Messiah-Trusting Judahites
Synagogue of Satan (Judaism)
Ephraim
Torah-obedient Evangelicals
Church of Satan (Catholicism)
All Israel
'Messianic Evangelicals'
All the rest
The inter-relationship between the different 'tabernacles' or 'houses' of the Counterfeit or False Assembly of Yahweh is, of course, a little more complex than the table above, as I recently discussed in Tenth 9/11 Anniversary: The Final Deception and as illustrated in the following Venn diagram:
Here we see the interaction of the diamatric opposite of the True Tabernacle or Antithesis, Marxism, which has strongly interacted with Catholicism and Judaism to spawn more recombinant systems such as Zionism and Europeism, not forgetting the interbreeding of Judaism and Catholicism to create a hybrid religion, Islam. Marxism does, of course, have its own star as well, the five pointed Red Star. This multitude of satanic spin-offs serves the double function of both sowing confustion when they appear to compete with one another as well as catering to pretty much every kind of sinful disposition, religious as well as anti-religious. Satan is truly a jack of all trades. They are, however, all being gradually merged together, as can be seen, for example, in the visible and hidden symbols of the European Union.
Satanic families are proud of their 'blood' just as many counterfeit Messianics and Christians are. They are, for the most part, anti-Christian white supremacists for you will find no people of dark skin tone amongst them. When believers start emphasising the importance of race, they unwittingly imitate the devil-worshippers who are the mirror opposite of the true talmidim (disciples).
For the Body of Messiah to become echad (one), which involves a uniting of Messiah-trusting Judahites (Judah) and Torah-obedient Evangelicals (Ephraim), all notions of race and flesh must be expunged from Christian and Messianic talmidim (disciples). The false teachings and practices of both the Talmudic and Catholic counterfeits must be purged and it be clearly understood that New Covenant Israel is a state of being, not a set of genes:
"There is neither Jew nor Greek, there is neither slave nor free, there is neither male nor female; for you are all one in Messiah Yah'shua (Christ Jesus)" (Gal.3:28, NKJV).
That means there is no such thing as a Messianic Jew or a Greek (Gentile) Christian, because these labels have no meaning whatsoever in New Covenant Messianic Israel. Both 'Jews' and 'Greeks' are new creatures in Messiah and are one single people, because now the only distinction between a believer and an unbeliever is the condition of his or her lev (heart). You're either transformed within or you're not. You're either an overcomer or a flesh-pleaser. You're either a Torah-obedient talmid (disciple) clinging on to Yah'shua (Jesus) or you're something else - either a counterfeit or an open opponent of the Gospel.
"There is neither Greek nor Jew, circumcised nor uncircumcised, barbarian, Scythian, slave nor free, but Messiah (Christ) is all and in all" (Col.3:11, NKJV).
Evangelicals and Messianics have, after they have cast off their respective false traditions, have got to learn to think as behave as a uniform people without distinction of race, skin-colour or historical origin: Messianic Evangelicals.

That is what this ministry preaches and that is what this its ministers and members seek to exemplify.

Share