The Constitution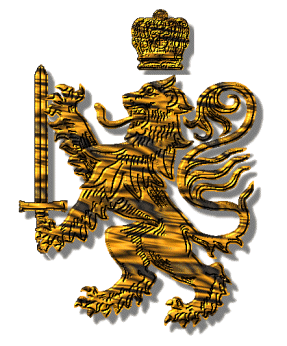 Preface to the 10th (2013) Edition
Introduction
The writing of a Constitution for the governance of a local congregation and an association of congregations like NCAY is a sacred task. Because it is a human document it cannot be perfect and for that reason there must be a protocol for its regular modification particularly as more scriptural insight, divine revelation and experience in the field are forthcoming. That is one of the functions of the Annual General Conference each autumn/fall at Sukkot (Weeks, 'Pentecost') where members can propose, discuss and vote on any additions, deletions or changes.
A Quarter of a Century's Experience
This is the 10th such constitution in our history, the first being penned in 1986 when we were young, naďve, and still learning Yahweh's Emet (Truth), so a quarter of a century's worth of experience through all kinds of situations has been brought to play in this new one.
The Underground Constitution
One of the difficulties the author(s) of a Constitution face(s) is trying to forsee the local assemblies' needs of the future which are constantly changing. Regional differences must also be taken into consideration - the amount of liberty the members in different nations do or don't enjoy (in some nations Christianity is illegal), dress customs, freedom of travel, restrictions in movement of money, etc.. Whilst this Constitution has been prepared with freedom of worship and movement in mind, there is also a special 'underground edition' for those living in areas where there is persecution or war where open public worship would entail risking lives. For obvious reasons, this is not published on our website. And as persecution mounts in these end times, so the 'underground version' will take on added importance as local assemblies assume greater and greater independence.
The Needs of Local Leaders
Every local leader wishes he did, and didn't, have a Constitution at one time or another. Those with none, who say their Constitution is the 'Bible', soon discover the handicap that such a noble but naďve position gives them because of the tendency of man to interpret according to the flesh. Every congregation is made up of souls at various stages of spiritual maturity, with most members having personal issues to resolve at some time or another, that can catalyse chaos in a community where there is not a firm congregational law. As ever, the secret of a good Constitution is a balance between order and freedom.
A Patriarchal Order
Unlike most Christian and Messianic constitutions, this one is patriarchal. That means that the father is responsible for the conduct of his children, and the husband for his wife. If he fails to maintain the proper order and discipline over his wards, and if they break the rules, it is he who is taken to task by the local congregation, not the members of his household. In the Kingdom of Yahweh the family is viewed as a single unit. Though salvation is a personal one-to-one affair between the individual and Messiah Yah'shua (Jesus), the conduct of the members of a family are the responsibility of its head. This means the authority of wives, and children under the age of 20, comes solely under the umbrella of husbands and fathers, and not local Pastors or Elders, unless the husband/father delegates that authority for a limited period of time for a particular purpose elsewhere (e.g. during an NCAY Camp or Conference when the father is not present).
Why a Constitution is Valuable for Everyone
A good Constituition, then, can be a leader's best friend, and is an important document in the life of any assembly. Its worth should be constantly affirmed by the Pastor and his Elders. It safeguards the integrity of leaders who seek to follow it, expresses the will of the congregation who have voluntarily submitted to it in joining a congregation when baptised, and gives guidance in governance. When difficult but constitutionally mandated decisions are made, leaders have protection and support from the official agreed-upon document that governs the assembly's affairs. The Constitution's importance both doctrinally and methodologically is hard to overstate. In short, the Bible speaks of things being done "decently and in order" (1 Cor.14:40, NKJV) which is the basis for Constitutions such as this one. A good Constitution helps us accomplish that goal.
The Smooth Running of a Congregation
Knowing the content of a Constitution is essential for the leadership. Though it can be a little heavy reading, as it is not designed to be used as a devotional or sermon, a good working knowledge will ensure the smooth running of the local congregation and keep sister and mother congregations tuned in to one another so that they are always 'on the same page' doctrinally and organisationally. Since Pastorates are responsible for leading according to its guidelines, it follows that familiarity with it is foundational to their success. This will require regular consultation and study alone and together with the Eldership.
Hazzards of Ignoring the Constitution
Those pastors who take it upon themselves to set aside the Constitution under their own authority not only do their congregation and themselves a serious disservice, and raise questions about their integrity, but create divisions between sister and mother congregations. If some parts of the Constitution are badly written or found to be defective in any way (doctrinally, morally, etc.), follow the proper Annual General Conference protocols until changes can be made. The purpose of the Constitution is not to bind the baby to the crib but facilitate congregational and inter-congregational life, so corporately working with other Pastors to improve it at the Annual Conference, showing much patience and grace in the process, is always the best course of action.
Discuss Issues Widely
If you feel an alteration is needed, establish a Priesthood Committee of Elders and Deacons locally to work through a careful process of constitutional change, keeping the Apostolate informed through discussion of what you are proposing for the next General Conference and your congregation. Involve regional congregations as well. Bring questions up in NCAY online discussion groups so that early seeds can be sown and congregations involved early on in the process from around the world. Local needs are best left out of an international Constitution such as this and should rather be included, instead, in a local Policy Document as a Regional Constitutional Supplement with the agreement of the Apostolate.
The Difficulties in Preparing a Constitution
Keeping the wording of a Constitution concise and avoiding repetition is not an easy matter. It is a notoriously difficult document to design and write. Lengthy documents are more frequently ignored so a goal over the years will be to simplify the Constitution without sacrificing important information. Summaries can be a useful aid too. The need to add or strengthen statements on congregational discipline, marriage, and moral issues may arise as the world plummets into ever greater evil and anarchy. These are needed today more than ever as a protection for Pastors, Elders and congregations, and they often become a valuable point of instruction for other groups and associations who may or may not be associated with NCAY. One of our goals must be to bless as many believers as we can everywhere, find increasing common ground, and not just provide for our own fold.
Doctrinal Issues
Knowing how much doctrinal material to include is not easy particularly as Yahweh is continually revealing more light and emet (truth) from His Davar (Word). A comparison with our earlier Constitutions will reveal the tremendous changes that have happened to us since 1986. Though we don't anticipate such great shifts again in the future, there is bound to be refinement of existing doctrines. Some doctrinal statements will require rewording over time as theological terminology changes and clarifications are needed.
Not a Cast Iron Constitution
Finally, the goal of the Constitition is not to create a fossilised institution or a 'denomination'. Whilst it is 'fixed' from one Annual General Conference to the next, it is not supposed to be cast in iron or treated as scripture. Though the fundamentals will not change, the details may very well do so.
Conclusion
As ever, we in the Patriarchate welcome your suggestions for improvement. This document is not the final draft but a suggestion for the next Annual General Conference in 2014 at Sukkot. Some parts have been left incomplete pending further prayerful discussion and deliberation.
Lev-Tsiyon haEphraiyim, Arvika, Sweden, 13 December 2013
Issued by Authority of the Patriarchate
I - First Church of Christ edition, 21 November 1986, Oxford


II - Second Church of Christ edition, 6 April 1988, Oxford

III - Third Church of Christ edition, 18 January 1991, Oslo

IV - First NCCF edition, 12 April 1992, Bergen

V - Second NCCF edition, 3 August 1992, Oslo

VI - Third NCCF edition, 29 August 1993, Oslo

VII - Fourth NCCF edition, 24 April 1995, Bergen

VIII - First NCCG edition, 6 April 1996, Oslo

IX - Second (Provisional) NCCG edition, 2000, Arvika

X - First NCAY edition, (13 December 2013), Arvika
Copyright © New Covenant Assemblies of Yahweh, Arvika, 201312
- All Rights Reserved
Acknowledgements
[1] Jim Vogel, Working with Your Church Constitution