The Constitution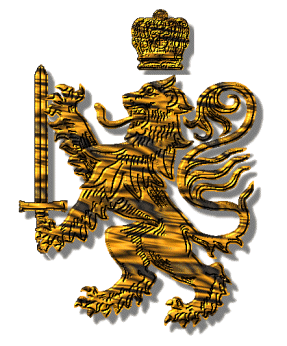 10th (2013) Edition
ARTICLE 8
MEMBERSHIP REQUIREMNTS
Catechumenical and Probationary Membership
8.1. A person wishing to become a member of NCAY must apply to the Pastor of a local congregation, a traveling evangelist or apostle (if there is no fully organised assembly) in his region, and fulfill the following conditions:
8.1.1. He must have been truly born again of the Ruach haQodesh, accepting Yah'shua the Messiah as his personal and only Saviour, and have a fixed and immovable desire to walk in obedience to the mitzvot (commandments) of Messianic Israel and live in the holiness of Yahweh;

8.1.2. He must have repented of all known transgressions against the Torah of Messiah and made whatever restitution he can for wrong-doing to others;

8.1.3. He must be baptised into the Master Yah'shua the Messiah and the New Covenant of Messianic Israel by full immersion in water by the Pastor, one of the Elders of the Local Assembly, an evangelist, his local Bishop, or the local Apostle, who shall, dressed in white clothing (if available), pray to Yahweh, and then standing in the water with the candidate, with upraised right hand, speak out the candidate's full name, and say: "Having authority give me by Yah'shua the Messiah, I baptise you in into Yah'shua the Messiah and into Messianic Israel in the Name of the Father Yahweh, and of the Son Yah'shua, and of the sevenfold Ruach haQodesh. Amen", and then fully immerse the candidate;

8.1.4. He must have reached the age of accountability (8 years of age if in full possession of his mental faculties), be able to discern between good and evil, and be able to make a conscious decision for Messiah. Children less than 8 years old are not normally accepted as baptismal candidates without a special dispensation from the local Bishop or, in his absence, the local Apostle;

8.1.5. Baptisms by immersion performed by ministers of other denominations shall be considered as valid baptisms into Messiah and into the covenants of that part of the Body of Christ into which they were formerly baptised, but such baptisms shall not be considered valid for membership in NCAY;

8.1.6. In common with the practice of the sub-apostolic Assembly of Yahweh, when the Body of Messiah was no longer one owing to various schisms, a candidate is not admitted to the ordinance of baptism until he has acquired a basic knowledge of the Besorah (Gospel) and has obtained a testimony from the Ruach haQodesh that he has been called into NCAY. Those earnestly seeking to do these things may be admitted as catechumens or investigating members (the first of three stages of membership in NCAY) by enrolling in the School of Goyim where they are taught the tenets of the Apostles' Creed (see ¶7.1). The duration of their instruction will depend on their individual backgrounds and understanding. The ordinance of baptism represents the second stage of membership in NCAY as a fellowship and organisation and is the seal of the covenant of discipleship, which is that the candidate shall take upon himself the Name of Messiah and seek to be obedient to all His mitzvot (commandments) with all his mind, might and strength to the best of his ability as he learns them;

8.1.7. The ordinance of Bar Mitzvah (Bat Mitzvah for girls), Confirmation or Chrism (which follows baptism) and the sacrament of the Master's (Lord's) Supper are not administered immediately upon baptism but are subject to the fulfilment of other conditions (see ¶8.2).

8.1.8. The candidate must make a public declaration of his emunah (faith) in, and commitment to, the Master Yah'shua the Messiah, testify that Yahweh has personally called him into NCAY, and promise to uphold the statutes of the latest edition of the Constitution of NCAY;

8.1.9. Every male candidate who is either married or (if single) 20 years of age or older must also covenant to be obedient, within the boundaries of New Covenant Torah, to his Pastor, his local Bishop, the Local Apostle responsible for his assembly, and directives given by the Patriarchate, as a condition of his membership. An unmarried male candidate who is 19 years of age or younger, is bound only to the law of his father or guardian in Torah. A female candidate who is unmarried is bound only to the law of her father or guardian in Torah, and if married, only to the law of her husband in Torah;

8.1.10. He must remove his name from the membership records of all other church or religious organisations (i.e. cancel his membership therein) and give his whole allegiance to NCAY as his adopted spiritual family in Messiah;

8.1.11. A child or youth under the government of his parents who are in opposition to his being baptised should carefully weigh up all considerations and act according to the mitzvot (commandments), his conscience, and the personal revelation of Elohim to him; and

8.1.12. Any man or woman complying with these requirements shall be considered a probationary member of NCAY in good standing.
Full Membership in NCAY
8.2. A person wishing to become a full member of NCAY by being confirmed, chrismed or taking Bar/Bat Mitzvah Covenants and by actively participating in the Master's Supper, and thus qualify for eventual Priesthood Ordination, must be at least 12 years old and fulfil the following requirements:
8.2.1. He must demonstrate that he has been walking in holiness and purity before Yahweh and the members of his local assembly for a minimum of one year from the time he became a regularly active catechumen, and have set a good example as a believer to the world;

8.2.2. He must be able to demonstrate that he has sufficient mastery over his senses and passions in Messiah in that:

8.2.2.a. He has not smoked tobacco for one year;

8.2.2.b. He has not drunk alcohol for one year;

8.2.2.c. He is not addicted to any drug or chemical substance and has been free from them for a minimum of one year;

8.2.2.d. He has been morally clean and chaste and has lived a sexually pure life for a minimum of one year, being true (if married) to his spouse in thought and deed, or being celibate (if single);

8.2.2.e. He is trustworthy, holding peoples' confidences, is not a gossipper, and does not talk indiscriminately to others about sacred matters or about others' private lives;

8.2.2.f. He has been a good steward over his resources, giving generously to the Yahweh's treasury and is willing to faithfully live the Law of Tithing (see ¶7.3.16);

8.2.2.g. He must be seen to be a true and faithful servant to the local messianic community of which he is a member, supporting and upholding those in authority over him in love;

8.2.2.h. He must be seen not to be contentious and argumentative, but meek and humble in all things;

8.2.2.i. He must accept all the Laws of Messianic Israel, including her strict courtship and marriage laws and practices, which follow a three-fold unfolding called Dedication (equivalent to "engagement"), Betrothal (binding marriage contracts without sexual contact) and Full Marriage;

8.2.2.j. He must complete, if physically and mentally able to, the School of Israel course, Foundational Studies of the Bible, understand and accept all the principles therein, be firmly grounded in its doctrine, and be able to demonstrate to his Pastor or appointee that he has completed his studies and understands the principles;

8.2.2.k. In short, he must have been a probationary member in good standing in his local assembly for a minimum of one year since the day he enrolled as a catechumen.

8.2.3. A probationary member, having fulfilled these conditions, may approach the Elders of his local assembly after one year and apply to be interviewed by his local Pastorate for admission as a full member of NCAY. If the Pastorate judges him worthy, he will be presented to the membership for a sustaining vote, and if received by his local congregation, be permitted to take his Bar/Bat Mitzvah Shavu'ot communal covenant to thereafter obey all the New Covenant Torah (preferably, but not necessarily, at Shavu'ot - see ¶7.3.20.c.4), receive tzitzit (four white and blue tassels) as a perpetual reminder (or a headcovering if female) and receive a blessing by his father (if alive and a full member of NCAY) or by a senior male close relative (if a full member of NCAY) before the local assembly. If no close relative is available he shall be confirmed a full member by his Pastor if he has no older close relative in the faith. Thereafter he may partake of the Master's Supper after the testing of each meal;

8.2.4. Though a life-long covenant, each full member shall renew his Torah Covenant each Shavu'ot along with the rest of his congregation to confirm his citizenship in Messianic Israel and eligibility to partake of the Master's Supper for the following year.
Membership in a Firstborn Community
8.2.5. Membership in a Firstborn Community, which is voluntary, shall be open to all adults (20 years and older) who are:

8.2.5.1. Willing to subject themselves to the constituted authority of the Order (the Patriarchate) in all things (Ac.5:1-13);

8.2.5.2. Willing to obey and enforce the Disciplinary Code of the Chavurot haBekorot (Holy Order) in its entirety (Ac.3:22-23);

8.2.5.3. Regularly baptised, confirmed and communicant members of a local NCAY assembly in good standing;

8.2.5.4. Regularly ordained officers in the Priesthood having at least the office of Deacon or Deaconess (Sub-deacon or Sub-deaconess if unmarried) and have served loyally and faithfully in that office (or preparatory office) for a minimum of one year;

8.2.5.5. Demonstrating the ability to maintain the Order's Disciplinary Code at home with their children aged 1-11 (Tafim) and youth aged 12-19 (Alumim);

8.2.5.6. Free of all economic debt to the world and able to demonstrate sound personal and domestic economic management;

8.2.5.7. Willing to live the financial law of All Things in Common, known also as the United Order, by being willing to place all their possessions at the apostles' feet (Ac.2:37,44; 4:34-35; 5:2);

8.2.5.8. Willing to work industriously and sacrifically for the good of the community in love;

8.2.5.9. Willing to observe the dress and speech codes of the Order; and

8.2.5.10. Willing to honour the Mishkan (Temple) as Yahweh's House and its central place in the ministry and fellowship of a firstborn community (Ac.2:46).

8.2.5. Tafim - children between 0 and 11 years of age - are unconditional members of a firstborn community by virtue of their parent(s)' membership.

8.2.6. Dependent youth (Alumim) of full members from the age of 12 to 19 years (or sooner if they are able to support themselves) who are willing to fully obey the Disciplinary Code of the Holy Order may, with the Patriarchate's permission, live in a preparatory Firstborn Community and shall hold the status of Dependent Members. Their membership is conditional. If, by their 20th birthday, they have not conformed themselves to the requirements of full membership of the firstborn community (or sooner, like adults, if they are in unrepentant willful breach of their Shavu'ot covenants), they shall automaticallly be required to leave the Community, taking with them the wealth (money and goods) they entered the community with or (in the case of goods) equivalent in monetary value.

8.2.7. The Aged or Infirm who are first line relatives of members (parents, grandparents) who have no means of supporting themselves -- who are willing to fully obey the Disciplinary Code of the Holy Order (if compos mentis) may, at the discretion of the Patriarchate, live in the community.

8.2.8. Married persons seeking admission to a firstborn community are, from the point-of-view of the Order, viewed as two (or more) persons-in-one. Therefore all the members in the marriage must fulfill the requirements for firstborn community entrance before any individual spouse will be admitted.
Ordination to Priesthood
8.3. All members of NCAY are holders of the Royal or Melchizedek Priesthood in that they are witnesses of Messiah and intercessors in behalf of their brethren and the unsaved through prayer and service (1 Pet.2:5,9). Not all members are, however, automatically called into Priesthood offices, but must (a) receive a personal call from Yahweh, and (b) have this call confirmed by those in Priesthood government who then have the responsibility of training Priesthood candidates and eventually giving them their priesthood licences through ordination by the laying on of hands and a written certificate which must be re-endorsed each year. Priesthood training takes place in Temple Schools administered by the Order of Elders (Order of the Son, Order of Enoch or Order of Zaqenim) in local and central assemblies.
8.4. There are three Priesthood Orders: (a) The Order or Deacons and Deaconesses (also known as the Order of Zadok and the Order of Martha, respectively, and collectively as the Order of Shammashim); (b) The Order of Elders and Eldresses (also known as the Order of the Son or Order of Enoch and the Order of Miriam, respectively, and collectively as the Order of Zaqenim); and (c) The Order of Patriarchs and Matriarchs (also known as the Order of the Father or Order of Abraham and the Order of the Mother or Order of Judith, respectively, and collectively as the Chavurot haBekorot). An Elder/Eldress is also a Deacon/Deaconess, by default, and a Patriarch/Matriarch is also an Elder/Eldress and a Deacon/Deaconess, by default.
8.4.1. The Order of Patriarchs has twelve offices belonging to the administration and pastoral care of Firstborn Communities;

8.4.2. The Order of Elders has seven offices in Central and Local Assemblies:

8.4.2.a. Apostles (Firstborn Communities only);

8.4.2.c. Prophets & Prophetesses;

8.4.2.d. Bishops & Bishopresses (Central Assemblies only);

8.4.2.e. Pastors & Pastresses (Local Assemblies only);

8.4.2.f. Teacher-Elders and Teacher-Eldresses; and

8.4.3. The Order of Deacons has four offices in Central and Local Assemblies:

8.4.3.a. Pastoral Assistants;

8.4.3.b. Teacher-Deacons & Teacher-Deaconesses;

8.4.3.c. Administrators; and

8.4.3.d. Stewards & Stewardesses.