The Constitution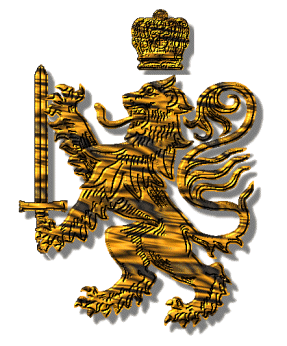 10th (2013) Edition
ARTICLE 3
THE BODY OF MESSIAH & THE WORK OF THE KINGDOM
NCAY is called to be:
3.1. A Messianic/Christian Bible-believing fellowship belonging to the wider, invisible Body of Messiah composed of all those truly born again of the Ruach haQodesh (RhQ); and
3.2. A voluntary, autonomous, non-profit, religious, charitable, benevolent and fraternal society which exists, in common with all other true Messianic/Christian bodies, for the co-operative evangelisation of the world for Yah'shua the Messiah. Such shared ministry includes becoming peacemakers in the world (Mt.5:9) by helping the disadvantaged, persecuted and weak, irrespective of their personal philosophical or religious beliefs, through such activites as:
3.2.1. Prison ministry (Mt.25:36);
3.2.2. Campaigning against, and helping the victims of, abortion and unwanted pregnancies through counselling and adoption (OB 178);
3.2.3. Influencing, by non-violent and legal means, local and national government to enact righteous laws for the blessing and protection of all the nation's citizens;
3.2.4. Ministering to drug addicts, alcoholics and victims of sexual and ritual abuse;
3.2.5. Establishing orphanages (Jas.1:27; OB 74; 115);
3.2.6. Taking care of the widows and children of those brethren who have passed on to be with their Master (Jas.1:27);
3.2.7. Ministering to the hungry (Mt.25:35; Rom.12:20);
3.2.8. Delivering those afflicted by evil spirits/demons (Mt.10:1);
3.2.9. Nurturing and caring for the mentally and emotionally injured, etc.;
3.3. A body of believers committed to elevating the consciousness and morality of society through public lectures, educational workshops, street witnessing (Lk.24:48; Ac.3:15; 5:32; 22:15; Heb.12:1), Bible study groups, and contact with national leaders of religious, social and political organisations whilst remaining separate from these (OB 280);
3.4. A body of believers offering spiritual and practical support, where this does not compromise their faith and practice, to other Christian churches, Messianic assemblies and ministries through social service, prayer, preaching, evangelism, etc.;
3.5. A specialised body of believers uniquely called and spiritually endowed to:
3.5.1. Restore and practice forgotten or suppressed Torah truths and practices (such as the true Sabbath, the true Bible holidays, patriarchal authority and marriage, women's priesthood, the true Names of Elohim, etc.) occasioned historically by a departure from the Besorah (Gospel), and to expose and reject false teaching in the churches (such as Replacement Theology, false charismata, pagan traditions, pre-tribulation rapture, etc.);
3.5.2. Gather together a specially called body of believers belonging to the remant of the 144,000 firstborn sons and daughters of Yahweh for the purpose of building places of safety during the Great Tribulation (see ¶2.1.7);
3.5.3. Train up fully committed male and female talmidim (disciples) to become ministers in the three Melchizedek Priesthood Orders (Apostles, Elders/Eldresses and Deacons/Deaconesses) for service in NCAY (Lk.6:40; 1 Cor.9:25; Eph.6:4; 1 Tim.4:7; 2 Tim.3:16; Tit.2:4; Heb.5:14; 12:11) and to prepare them and their families for the final gathering to NCAY's firstborn communities (see ¶2.1.7; OB 95)
3.6. According to the original revelation given the founder on 27 June 1984 (OB 4), the purpose of NCAY is to:
3.6.1. Declare the Besorah (Gospel) tidings of great joy to the end-time generation (v.3);
3.6.2. Declare that which is given by revelation in the Davar Elohim, the Bible, and through the founder in the Olive Branch (v.4);
3.6.3. Organise a new body of believers (NCAY) (v.10);
3.6.4. Strengthen and disciple those believers led to NCAY (v.10) ;
3.6.5. Prepare those called from amongst these believers for the gathering to the end-time cities of refuge (v.10); and
3.6.6. Be led by the Ruach haQodesh in all things (v.14).
3.7. In an amplifying revelation received on 25 June 1990 (OB 263), the mission of NCAY is declared in a key tract called The Five Commissions (see ¶2.1.1-8) to be:
3.7.1. To go into the world and make talmidim (disciples) of all nations by bringing souls to Messiah Yah'shua, administering baptism by full immersion and Bar/Bat Mitzvah (Chrism, Confirmation, baptism of the RhQ), teaching them to obey all His mitzvot (commandments) (OB 263:2-3; cp. Mt.28:19-20);
3.7.2. To call the faithful and valiant of these souls for leadership positions in NCAY by admitting them into the priesthood schools of the Assembly of the Firstborn for theocratic training and ministry (vv.5-6);
3.7.3. To plant the keys of emet (truth) revealed to NCAY in other Christian churches, Messianic assemblies, ministries and to individuals, wherever they will be received, to enable them to prepare for the end-time tribulation (vv.7-8);
3.7.4. To preach against all false religion by exposing darkness wherever it may be found (vv.9-10); and
3.7.5. To establish twelve end-time Cities of Refuge or Firstborn Colonies throughout the world, one for each of the gathered remnant of the twelve tribes of Israel, to enable the qodeshim (saints) to pass through the Great Tribulation (Rev.7:14) unharmed and to train them for theocratic rule in the Millennial Zion (v.11).
3.8. NCAY shall be guided by the Nine Principles enumerated in the Messianic Scriptures (New Testament) for its organisation and spiritual life:
3.8.1. It's foundation is the apostles (shlichim) and prophets (nevi'im), of which Messiah Yah'shua is the Cornerstone (1 Pet.2:4-6; Eph.2:20-21);
3.8.2. The revelation that Yah'shua is the Messiah, the Son of the living Elohim, is its founding principle (Mt.16:17-18) for every believer and out of which naturally flows:
3.8.2.a. Continuous revelation for the guidance of the contemporary messianic community through the apostle-patriarchs;
3.8.2.b. Continuous revelation and guidance for individual believers and patriarchs (fathers and husbands) for the direction of their personal and family lives, respectively; and
3.8.2.c. An open scriptural canon allowing for the messianic community to be guided by more light and emet (truth) to meet the needs of our age, but with the caveat that the Bible is the primary canon of the messianic community until Messiah returns with which all contemporary revelation must harmonise, or be a natural amplification, thereof.
3.8.3. The first principles of salvation are:
3.8.3.a. Faith (emunah) in Messiah (Heb.11:6);
3.8.3.b. Repentance (teshuvah) from dead works (Mk.1:14-15);
3.8.3.c. The ordinances of the laying on of hands by the ministry for:
3.8.3.c.i. Healing of the sick (Jas.5:14-16);
3.8.3.c.ii. Blessing of children (Mk.10:14-16);
3.8.3.c.iii. Ordination to the Priesthood and its several offices (Ac.13:2-3; 1 Pet.2:5);
3.8.3.c.iv. Chrism/Confirmation for the gift/baptism of the Ruach haQodesh (Ac.8:14-17); with
3.8.3.c.v. Bar/Bat Mitzvah or the covenant to obey Torah; and
3.8.3.c.vi. Other special blessings;
3.8.3.d. Resurrection from the dead (Jn.11:25);
3.8.3.e. Judgement pertaining to the eternities (Mt.25:14-20);
3.8.4. Stewardship or accountability is a way of everyday living (1 Pet.4:10; Mt.25:14-30);
3.8.5. Leadership consists of Patriarchs, Apostles, Prophets, Evangelists, Pastors with Pastresses, Teachers (Eph.4:11), Bishops (Phil.1:1), Elders (Ac.14:23) with Eldresses, Deacons (Phil.1:1), Deaconesses (Rom.16:1), Prophetesses (Ac.21:9), and others;
3.8.6. Spiritual power is demonstrated through wisdom, knowledge, emunah (faith), miracles, healing, prophecy, discerning of spirits, the supernatural ability to speak in contemporary languages ('tongues'), the supernatural ability to interpret or translate these languages/tongues (1 Cor.12:1-10), visions and dreams (Ac.2:16-17), deliverance from demonic oppression (Lk.10:20ff), etc.;
3.8.7. Results show in the fruits of changed lives: ahavah (love), simcha (joy), shalom (peace), gentleness, emunah (faith), goodness, long-suffering, meekness, temperance, diligence, virtue, charity, patience, brotherly kindness, godliness and knowledge (Gal.5:22; 2 Pet.1:5-7);
3.8.8. The Word of Yahweh (Bible) is its constant guide (Mt.24:35);
3.8.9. The Love of Yahweh and fellow man is its greatest mitzvah (commandment) (Mt.23:37-40; 2 Pet.1:5-7).