Month 1:9 (Aviv), Week 2:1 (Rishon/Pesach), Year 5935:009 AM
Gregorian Calendar: Tuesday 12 [Red] April 2011
Planet of Madness
When Billions All Start Detoxifying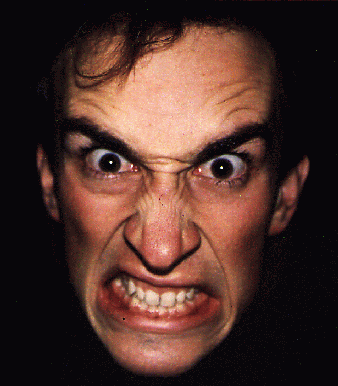 "Show Your marvelous lovingkindness by Your right hand, O You who save those who trust in You" (Ps.17:7, NKJV).
Picture, if you will, a world that suddenly experiences economic collapse and hyperinflation. Overnight money becomes practically worthless. It's happened before. It happened during the Great Depression after the First World War. Not millions, but billions of people, will suddenly be penniless. Savings will be wiped out in an instant. Suddenly billions of people will no longer have the cash they need to finance not merely their food but all their vices too! Imagine the first six months. But don't even worry about the lack of fuel or food. Don't worry about that, though that will be enough to cause people to riot. Just look at the Middle East and North Africa. Nations are in uproar and revolution just over the price of food which they can't afford. If you think that's bad enough, consider the following scenario.

Suddenly, those hooked on illegal street drugs won't be able to afford them. Cocaine and heroin. But what of the billions who are dependent on expensive psychotropic drugs? What will happen to them? Suddenly, half the world's population will be forced to go through involuntary detoxification! Millions if not billions of people suddenly going through violent, psychotic withdrawal symptoms, people going mad. Crazed people wandering the streets not knowing what to do. People experiencing violent mood swings - one in every two people going insane because of their craving for the drugs they cannot afford and losing all self control. If you think a detox ward in a hospital is bad enough, imagine billions of unsupervised people not knowing what's going on and behaving in a manner threatening the public peace. Do you see the excuse this would give governments to 'intervene'? You know what I mean - these people will be rounded up,interned and 'brought under control' or even 'terminated' for 'public safety'.

This is not a far-fetched scenario. What an excuse to depopulate half the world and for governments to be seen to be restoring 'law and order' and public safety. Wouldn't you be grateful to have the 'crazies' removed from the streets, people out of their senses threatening your well-being? Go and watch a documentary about drug-addicts suddenly going 'cold turkey' and then multiply this millions of times. Imagine every other person on your street, in your neighbourhood, in your town reacting this way. Imagine the effect on society as a whole. Chaos! You wouldn't be safe shopping, your children wouldn't be safe in school. You wouldn't be safe anywhere - you'd be begging the government to intervene to restore 'normality', you'd be begging them to assume 'emergency powers'. Who wouldn't? The trouble is, once they had got them, they would never relinquish them. The Úlite would have the excuse they needed for total control. And while the 'nutters' were being swept up, so too would all the other 'enemies of the state', for in times of chaos, people don't concern themselves with justice, do they? Chaos provides a wonderful screen for state abuse.

Just imagine being in town while the government was doing one of its 'sweeps'. When violence hits the mob, the authorities become indiscriminate. Innocents get in the firing line along with the 'trouble-makers'. Just recall Cairo recently. Remember the murders, the rapes, the insanity. Being in the middle of that is taking your life into your own hands.

Can you see another reason for having a food supply? Can you see another reason why it would be desirable to be tucked away safely with all you needed during such a national emergency? The one who has taken such precautions can ride it out in satefy, not having to venture out for necessities, all the while trusting in Yahweh.

Brethren and sisters, if you are trapped in drug-use, from anti-depressants to the hard stuff, now is the time to detoxify while there is order and while there is the possibility of getting help. And I am not just talking about those on illegal drugs for most believers as a rule steer clear of these things. I am thinking of all the across-the-counter psychiatric meds that have been designed to get you addicted and dependent, drugs which don't in any case work. In a world gone mad - which it will if there is an economic collapse (we all know it's coming) - you won't have much of a chance and you could well find yourself a victim of state-sponsored genocide in addition to the anarchy of people who have lost their minds. Go to a physician now and start a detoxification program. Save yourself and those who depend on you!
"Trust in Yahweh, and do good; dwell in the land, and feed on His faithfulness" (Ps.37:3, NKJV).
---
Comments from Readers
"Please, I would urge anyone who is on psychotropic / psychiatric medication to watch through this documentary, from beginning to end: http://www.youtube.com/watch?v=Y1nbZCNDgbY&feature=player_embedded.
It looks at not only the industry behind these drugs and the psychiatrists who promote them, but it looks at how they are not scientifically founded, like for instance the theory of an "imbalance for chemicals in the brain" being a reason for 'mental illnesses' has no scientific proof or basis (something many psychiatrists will admit, when asked), but it also looks at the very real side effects (in truth, where many of these drugs, including so called anti-depressants cause or increase suicidal thoughts or depression, so much so that there is movement that drug companies must include it in the warning of the drugs and labeling), the addiction or dependance that comes with these drugs, and the difficulties people have coming off these drugs with withdrawal symptoms (that were caused by these drugs and their disruption in the body), especially when certain of these drugs are stopped suddenly or cold turkey.
Please, I would ask every person either taking these drugs, considering these drugs, or who knows someone who is taking these drugs to watch this!
I write this also as someone who in the past have both seen people having serious withdrawal symptoms from drugs (street drugs), and has also experienced some of the effects of psychotropic drugs - both while taking them, and by Elohim's grace, while coming off of them.
Part of my own testimony is Elohim is able to deliver from things like depression - in my own life, the depression that years of counseling and psychotropic drugs could not cure, Elohim freed me from in one night. Yes, there are emotional and spiritual wounds that are very, very real and need healing, but psychotropic drugs can not heal or save us from that(and psychiatrists those drugs cannot cure that)... but Elohim is willing and able! He has provided healing and hope for us in giving Yah'shua to die for us, and He can and wants to make our hearts and minds and spirits whole!
Please, I would urge those reading this who are on psychotropic drugs, to consult a doctor or physician, and under their supervision, to begin going off these drugs, while seeking Yahweh through Yah'shua for the healing of those spiritual, mental and emotional wounds. Please, do not do this cold turkey! There are some, for instance taking more serious drugs like Effexor, where if those drugs are stopped cold turkey they can have very serious things and difficulty as their bodies begins reacting with withdrawal symptoms, including possibly very serious influence on their psyche and reactions and and the choices they will make. In the crunch time that is to come, where many will not have access to these drugs anymore (whether because of not being able to afford them, or it being out of stock), and it will be a very bad time, on top of all the difficulties there will be then, to experience the difficulties or your body detoxing or going through serious withdrawal symptoms! And for some, making ungodly choices while influenced by the withdrawal from these drugs, they may commit serious sins... sins that may possibly cost their salvation. (The documentary above also takes a look at some of the violent and ungodly choices people have made that connect back to people going through the withdrawal symptoms of psychotropic drugs suddenly stopped or cut off).
Please, while you are able, seek Elohim for the healing of your heart and spirit now, and by His grace, under the care of a doctor or physician, begin to go off those drugs now! Please do not leave it to until to late, or that time when it may be abruptly stopped, that you would go through the difficulties of withdrawal and detoxing physically (and mentally and emotionally) in a time that will already be very very difficult or challenging as it is!
Elohim is willing and able to heal you heart and mind and spirit, and the wounds from the past, that you may be truly and completely whole!" (DP, South Africa, 11 April 2011)

Share