27 October 2010 (Revee/Shavu'ot)
Day #225, 5934 AM
Bracing for Winter 2010-11
Some Vital Things You Need to Know
"Repent now everyone of his evil way and his evil doings...Do not go after other gods to serve them and worship them, and do not provoke Me to anger with the works of your hands; and I will not harm you" (Jer.25:5-6, NKJV).
I don't know what everybody has been experiencing this month, which is soon at an end, but from the reports I have heard there has been a lot of spiritual activity, inner shakings, uncertainties, increased numbers of UFO sightings, and much else besides. This has been anything but a 'quiet month'. And more is yet to come.

The weather pundits have been predicting that we are about to experience the worst winter in 1,000 years in Europe because the Gulf Stream, which keeps us warm here by countering the cold Arctic currents which would otherwise impinge on us, is being neutralised. What do I feel about this? Putting aside the man-made global warming propaganda, which we know is a scam, I don't believe this information would be reaching the Illuminati-controlled media if they are not planning something like this. Whether they will succeed is another matter. Certainly the blow-out in the Gulf of Mexico could have some bearing on this.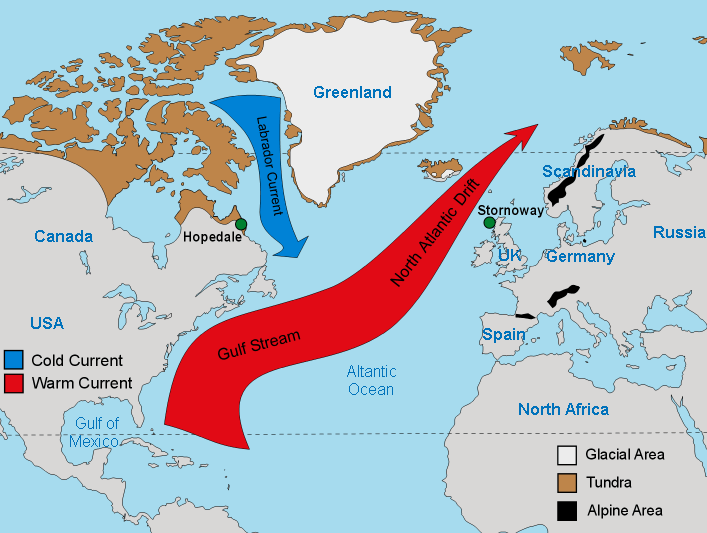 We also need to note that the world's largest oil and gas producer, Russia (yes, I know, most people seem to think it's not Russia, but it is), has just signed a contract with China guaranteeing all its oil and gas needs. Europe is totally dependent on Russian gas. Some of you will remember that quite recently Russia turned off the gas to the Ukraine last winter to apply political pressure on that country. They could easily do the same to Europe in general. Couple that with a super-cold winter and the consequences for Europe would be disasterous. The point is, there is a new political and economic relationship developing between Russia and China that needs to be watched closely, and whatever happens between these two countries, will affect us all.
I do not know if we are in for the coldest winter for a millennium but I would be foolish not to make a mental note and take what precautions I could. My counsel is that you store up wood this winter - plenty of it - and if you don't have a wood-burner, get one, especially if you are in northern Europe. If you are dependent on oil or gas for your heating and cooking, you may be in serious trouble. I wouldn't count on the electrical grid either - these are easily put out of action. And I don't think I would much want to be in cities either.
My advice is the same that I have been giving now for a long time - get provisions in, and plenty of them. Even if the Gulf Stream doesn't die on us (which it probably won't, though who knows - it may, for one thing, be bringing all that submerged Gulf of Mexico oil with it along with all those toxins that have been sprayed to try and supposedly contain it). And finally, I would counsel you to get a stock of gold or silver - convert at least some of your liquid assets into it. One thing that is guaranteed is that the US dollar and other currencies are going to collapse spectacularly, making paper and electronic money virtually worthless. The USA will soon be quadrillions of dollars in debt which will be impossible to pay off. Either regional currencies or a global one are already prepared and you will need something that's worth anything (i.e. gold or silver...the currency of the elite) in order to buy some if you don't want to end up super-poor.
One warning to Americans - don't go and buy repossessed houses. They're worthless (because they're not 'legal') and you stand an equal chance of losing them as those who were forced to foreclose did. Also stock up on gasoline - the price of oil is scheduled to go through the roof in the next year or two, costing $150-200 a barrel or $4-5 a gallon.
If you have been resisting Yah'shua's (Jesus's) offer of salvation or if you are a lapsed believer, it is now time to make things right - quickly. Repent! Come home! We are only four days away from the end of October. For we are not only facing possibly a very harsh winter but other huge changes are in the making globally and spiritually. And there's a mountain of evidence 'out there' pointing to the fact that this assertion is true if you'll bother to look for it. I will have an important last word to share this sabbath the day before the last day (Samhain/Halloween) of this month. For all we know, we may even lose the Internet. If we do, make sure you get this ministry's address so that you can keep in contact by other means. And if you want to get a complete copy of this website on CD-ROM, you can order it here.
May Yahweh bless you and keep you as you trust in Yah'shua and obey Him!

Share