11 January 2010 (Shanee/Matzah)
Invictus - Invincible
The Soul of Man or the Spirit of Yahweh?
"Beloved, do not think it strange concerning the fiery trial which is to try you, as though some strange thing happened to you; but rejoice to the extent that you partake of Messiah's sufferings, that when His glory is revealed, you may also be glad with exceeding joy" (1 Peter 4:12-13, NKJV).
It is perhaps surprising just how many Christians and Messianics still 'don't get it' when it comes to the troubles that seem to descend upon believers like the catastrophic snowfalls that have hit Michigan and China during this northern hemisphere chill. So I'll get straight to the point by echoing the words of a Pentecostal minister who correctly observed: "Serving Yahweh has nothing to do with life being made easier". Indeed, Scripture categorically states that you'll have problems and difficulties no matter whether you choose to believe Him or not, and that more than likely you'll have more difficulties. Since carnal man, like water, always tries to move along the course of least resistance, it is hardly surprising that nominal Christians pack in their faith and cynically conclude: 'What's the point?'

The 'point' is in why we're here. If you think you're an accidental freak of evolution then I have to agree - there is no point because there's no purpose in anything. If you believe in reincarnation then you can always blame a previous life and postpone doing anything about your circumstances until the next one...or the one after that...which is a pretty big risk to take if there isn't such a thing as reincarnation. And isn't it common sense anyway to work on the assumption that this life is the only chance you can get?
Some of you may know something about the ill-fated Apollo 13 mission that nearly ended in disaster - some of you may have seen the movie. Reminding me a little of our freezing predicament here in Scandinavia and elsewhere, Apollo 13 ran into technical difficulties with an electronic fault requiring the lunar landing be scrapped. The command module remained functional on its own batteries and oxygen tank, which were only designed to support the vehicle during the last hours of flight. The crew shut down the Command Module and used the Lunar Module as a 'lifeboat' during the return trip to earth. Despite great hardship caused by limited power, loss of cabin heat, and a shortage of portable water, the crew returned safely to Earth, and the mission was termed a 'successful failure'. You can well imagine what would have happened if the crew, instead of buckling down to solve their problem, carried on consuming electricity, water and oxygen as normal in the belief that NASA would send up a new expedition with all of these commodities and meet them half way? They would all have perished.
Now that might seem a ridiculous proposition given that it takes years (and millions of $) to organise a lunar space mission but really that's little different to trusting that we'll get another chance in a future reincarnation if we do nothing about our spiritual predicament in this life in the here and now based (for example) on the 'testimony' of those who have gone through regressive hyponosis and 'relived' previous 'lives' (demons are more than capable of creating this illusion). We only get one chance at getting it right:
"And as it is appointed for men to die once, but after this the judgment, so Messiah (Christ) was offered once to bear the sins of many" (Heb.9:27-28, NKJV).
One of the grand keys to the survival of Apollo 13 and the key to making this life a success in terms of the eternities, in spite of the trials and tribulations that face us all, is commitment to serving Yahweh. And we can only really have committment to our Heavenly Father, thrive in that commitment, and profit from it, is if we really know Him and love Him. And we can only do that if we are willing to surrender our own life sovereignty and give it to Yah'shua (Jesus).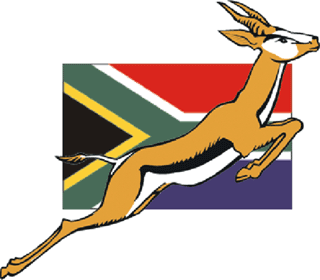 This is in sharp contrast to the humanistic message that is given to us in the very successful and emotionally powerful movie Invictus that shows how Nelson Mandela united the post-apartheid South Africa through the national rugby football team, the Springboks. The message, from beginning to end, is about self-reliance and the unconquerable human will. Mandela's guiding star, which he bequeathes to the nation's rugby captain, is a poem by William Henley (1849–1903) that proclaims our own responsibility for the fate of our soul:
Out of the night that covers me,
Black as the pit from pole to pole,
I thank whatever gods may be
For my unconquerable soul.

In the fell clutch of circumstance
I have not winced nor cried aloud.
Under the bludgeonings of fate
My head is bloody, but unbowed.

Beyond this place of wrath and tears
Looms but the Horror of the shade,
And yet the menace of the years finds
And shall find me unafraid.

It matters not how strait the gate,
How charged with punishments the scroll,
I am the master of my fate:
I am the captain of my soul.
Nelson and Evelyn Mandela
As a proclamation of determination and personal responsibility the poem is, of course, excellent, and President Mandela used it to great effect. Yahweh wants us to go one step further, though, and that is to then allow Yah'shua to be the master - not of our 'fate' (an occult idea) but of our destiny and life calling - and thus the Captain of our soul. In the movie Mandela does not acknowledge the Elohim/God of the Bible but allows us to pick from amongst the 'gods', whether literal or metaphoric, even though he was baptised a Methodist and his first wife, Evelyn, was an apolitical Jehovah's Witness along with his sister, Lieby Piliso, and many of his family members. It is hard to say what he was after he became a political activist - after divorcing his first wife Evelyn, both he and his second wife, Winnie, were known to share respect for popular society and tolerance of a broad range of religious and political views. He divorced Winnie when she became a liability for the African National Congress (ANC) following her conviction for kidnapping. His third and last wife was Graca Machel, the widow of the communist dictator of Mozambique. His statements in public seem to suggest that he viewed the morality of all religion as having equal validity in controlling the behaviour of ones choice:
"Religion is one of the most important forces in the world. Whether you are a Christian, a Muslim, a Buddhist, a Jew, or a Hindu, religion is a great force, and it can help one have command of one's own morality, one's own behaviour, and one's own attitude."
I believe he was a theist who acknowledged the validity of all religions with a strong humanistic element. He speaks often of 'changing himself'. As theists go, he was undoubtedly a great man and we can learn much from his life. And I have no doubt that Yahweh used him to bring a measure of peace and reconciliation to South Africa. We can learn much from Nelson Mandela and from the English poet who inspired him - we are responsible for what we choose and cannot blame anyone else but we cannot leave it at that because the purpose of life is much greater - we have an even more important choice to make: do we follow ourself or do we follow Yah'shua the Messiah? Choosing 'God' is not enough because no man comes to the Father except through Yah'shua the Messiah (Jesus Christ) (Jn.14:6).

Serving Yahweh has nothing to do with having an 'easy ride' - that much Mandela realised too. We cannot bargain our way through trials and tribulation either for then we we end up compromising with the world and missing out on the glory of Yahweh's plan for our life. We only compound our problems and trials when we compromise and lean to our own fallible understanding. If you have compromised and unnecessarily suffered for it, view it as Yahweh's corrective discipline and get back to where you're supposed to be - at once.

Commitment to Yahweh is a declaration that irrespective of the situations we have to pass through, that we shall give Him the glory and the honour and in this way not allow ourselves to be deflected from the course He has mapped out for us. Then things will work out well. Once we start believing and accepting that Yahweh has the ability to see us through and beyond our difficulties, then we can start knowing for real that we have a loving Heavenly Father who will never forsake us. In this spiritual climate of trust we are then able to grow spiritually. And as we do this, so then we are enabled to support and love others passing through similar trials and tribulations.
"My brethren, count it all joy when you fall into various trials, knowing that the testing of your faith produces patience. But let patience have its perfect work, that you may be perfect and complete, lacking nothing. If any of you lacks wisdom, let him ask of Elohim, who gives to all liberally and without reproach, and it will be given to him" (James 1:2-5, NKJV).
If you have been knocked down, and are on the spiritual ground right now, look up! Yahweh is always present to give us that wisdom we need so that we can be used to help someone else up - He doesn't pick us up so that we can be up to do our own thing!
"The Ruach (Spirit) Herself bears witness with our spirit that we are children of Elohim, and if children, then heirs -- heirs of Elohim and joint heirs with Messiah, if indeed we suffer with Him, that we may also be glorified together" (Rom.8:16-17, NKJV).

"Beloved, do not think it strange concerning the fiery trial which is to try you, as though some strange thing happened to you; but rejoice to the extent that you partake of Messiah's sufferings, that when His glory is revealed, you may also be glad with exceeding joy. If you are reproached for the name of Messiah, blessed are you, for the Ruach of glory and of Elohim rests upon you. On their part He is blasphemed, but on your part He is glorified" (1 Peter 4:12-14, NKJV).
Work out your salvation by taking responsibility for your choices like the Apollo 13 team did, and as Nelson Mandela did, but go further and take the most critical step of all: trust in Yah'shua the Messiah and don't stop trusting! Because without Him everything is ultimately a waste of time.

Share