Month 9:9, Week 2:1 (Rishon/Pesach), Year:Day 5941:245 AM
2Exodus 4/40
Gregorian Calendar: Friday 17 November 2017
30th Anniversary
of NCAY: 1987 - 2017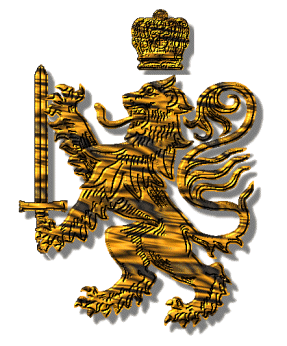 How It All Began
On the wintery evening 27 November 1987, my first wife and I assembled in my office in our old Victorian house in Summertown, Oxford, England, and we formally organised the work to which I had originally been called to do in 1984. This meant, in effect, that we were now in the business of planting congregations.
Starting in England and Norway
We began in Oxford with ourselves (my wife and our two small children), one young family from Cowley (the father was a driving instructor who taught me how to drive), an old Indian man, and one brother in Bergen, Norway. It was not long before we received a delegation from two more brethren from Bergen to find out more who then asked us to organise in their beautiful Hanseatic city.
Bergen, Norway, our first foreign mission that became a home mission
in 1988. Though from Stavanger, my wife studied Psychology here
The First New Covenant Christians
In those days we called ourselves 'New Covenant Christians', a name we still occasionally, though rarely, use, though we are now more commonly known as 'Messianic Evangelicals' following our conversion to Torah in 1999.
Moving to Scandinavia
The following spring I would fly out to Bergen and organise our first congregation abroad, and thereafter, on the same trip, in Oslo to start the work there too. Come autumn (fall), I had left England forever and moved to Oslo. Norway thereafter became our headquarters for the next nine years before it was relocated to Sweden in the autumn of 1997, where we have been ever since. So this is our 20th anniversary in Sweden too.
Oslo, Norway became our second international headquarters after Oxford
Changed Beyond All Recognition
To say that we have changed beyond all recognition in the last 30 years, both theologically and as people, would be a monumentous understatement, a journey I don't propose to document here as that has been done elsewhere on the main website. I, for one, had no idea how long or how deep the spiritual purging would take to get us finally ready for our world mission. It would be absolutely true to say that it is still going on today. It took five years just to get all our old theological paradigms swept out the metaphorical door (as most of us had come from a Restorationist background), so that Yahweh could replant us in new soil. I myself had to make the transformation from Oxford academic to becoming a missionary and pastor in Scandinavia. The pace of change has been very great which was not to the liking of most, in consequence of which there has been an enormous turnover of membership over the years. People are by (fallen) nature attached to old beliefs and old ways of doing things.
Shortly after receiving my Masters degree
at the Sheldonian Theatre, Oxford
Our Belief Structure in 1987
To say that we actually 'started' as a body on 27 November 1987 would not be entirely accurate, though. The previous January we issued three publications which were circulated amongst friends in Oxford and Norway so they would know what we were planning. A fourth publication was issued in the spring of 1997 for friends of our former church affiliation so that they would know why we had left them and what we were now doing. Of these four, the main one that launched us as a separate body was called, Unto Zion, with the leading article entitled, 'Come Unto Christ', published by the Restoration Christian Fellowship in the spring of 1987, the very first name by which we were known.
Our first first, type-written publication
Our First Statement of Faith
Our core purpose and belief, very evangelical in content, was stated on the opening page as follows (here slightly abridged):
1. We base all our teaching on the Bible...;
2. Our main business is the proclamation of the Gospel of Jesus Christ...;
3. We believe that Jesus is the Christ, the eternal Word of God who has come in the flesh;
4. We believe that Jesus died for our sins, that arose from the dead bodily, to purchase redemption for all those who will trust in Him as Redeemer and Lord;
5. We believe in salvation by grace, justification by faith, and rewards according to works;
6. We believe in baptism by immersion which may be administered by any man who has been reborn and has committed his life to Christ:
7. We believe in the doctrine of special creation and reject the doctrine of evolution in all its forms and are therefore committed to the Genesis account of creation;
8. We believe that the primary purpose of the Restoration Christian Fellowship (RCF) is to bring people to Christ and to evangelise the world;
9. The RCF exists also for Worship, Scripture Study and Prayer; and
10. We believe in the literal Second Coming of Christ and feel that the signs of the times indicate that this is imminent.
If you look at a modern Messianic Evangelical core Statement of Faith you will not find a lot of difference, other than an additional reference to the Torah lifestyle.

An Explosion in Literature Production

Messianic Evangelicals have always been 'big' in publishing and before the commandment was received to go online and digitise all our writings, we produced a gigantic amount of literature. Starting with a typewriter and a primitive photocopier, we eventually started using simple word processors and publishing using a small printing press, at first located in a member's apartment in Bergen and then in a garrage. It is impossible to estimate the amount of literature we produced in those early days but it must have numbered in the tens of thousands, and all on a shoe-string budget. Most was published in English and Norwegian, aided by a dedicated team of Norwegian translators, to which were added translations in Danish, and in lesser quantities, Swedish, German, Finnish, French and Bulgarian. There are literally book cases full of archived magazines and pamphlets from the Norwegian period of growth (see below). Nearly all of this material is now out of print.
The NCCG.ORG Website
The cost of producing and mailing so much literature eventually became more than a small fellowship of people could reasonably handle. An unexpected vision and revelation given to me whilst commuting to work one day solved this problem neatly and from about 1996 we started a very small webpage though literature production continued for a few more years yet. This has since grown into one of the largest Christian or Messianic websites online (www.nccg.org). Though we do still print the occasional pamplet, we mostly rely on our online witness to reach the world and instead distribute a DVD of the whole website. By ensuring that new congregations have at least one laptop or PC (usually the pastor), we can ensure they have access to all our materials inexpensively off-line, something especially important in poor countries. 95 per cent of our old printed material is now available online in addition to the thousands of new materials produced since, representing a little over one gigabyte of digital material. Our immediate goal is a completely modernised, interactional website.
Publication of the Olive Branch
In 1997, 20 years ago, and shortly after we moved to Sweden, the first edition of the Olive Branch was published, a collection of revelations, visions and instructions covering our first 10 years. And though a revised version is much needed that incorporates messianic terminology, the means to meet the expense of such a project have not yet been realised and must await another day. Because the book is so large (1,074 pages), it's still not even all online yet.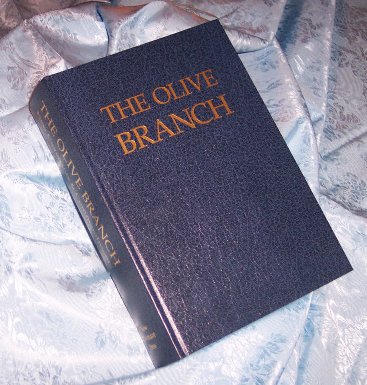 Membership Fluctuation in the Light of Development and Persecution
All of this has to be kept in perspective, bearing in mind our per capita size. At its height, Messianic Evangelicals have numbered several thousands of members, but for much of the time we have been a small body. At our smallest we have been cut down to a mere six adults. The fluctuation in membership is in part due to the enormous changes that we have undergone in 30 years, with people not wanting to go along with the new revelations and developments, but also, significantly, because of persecution. It has not been easy and many have fled when their emunah (faith) has been threatened by ostacisation, job loss, physical violence and imprisonment. To this day there are people committed to our destruction and who will not rest until that has been achieved. Our people have been poisoned, vilified in the media, subjected to malicious slander online and in public, our children harrassed by CPS, and I myself have been arrested on trumped-up charges. On one occasion all our computers and digital material was confiscated by the police and rigorously scanned for subversive material. All charges were eventually dropped. We have therefore been forced to stay close to Yahweh and walk a very circumspect path indeed. Our 'hot potato' teachings may give the new or unfamiliar reader here some idea why.
Thirty Years of the Unexpected
Did we have any idea in 1987 what we would be teaching or doing 30 years on in 2017? Not a clue. And had we known, it is doubtful we would have stood the course. But who knows. It has cost us dearly in sweat and tears to stand our ground but we do not regret having done so, even if, on occasion, we might have done some things differently on the basis of hindsight and gained maturity. We are none of us infallible and Yahweh has shown us much grace. We know Who is behind this work, and that's all that matters, for Heaven steers our path in spite of frailties. Yet our original Five Commissions, given by revelation, have not varied and we have not swerved from them. At different times different aspects of that overall commission have been emphasised but we remain firmly on track with the original vision. And it looks as though we may be changing emphases again. We will see what Heaven wills and decrees.
Arvika, Sweden, our headquarters since 1997
Conclusion
Now a new generation of Messianic Evangelicals is arising and it is to them that we are preparing to pass on the baton, when the time comes. The thousands that were with us in the beginning have nearly all gone. I alone of the original adults in Oxford remain, and of the earliest Norwegians, only two have remained loyal and faithful. Hopefully some will return one day. In the meantime, we are a new company ready to face the next 30 years. It is our prayer that many more will catch the vision and come.