Month 5:13, Week 2:5 (Chamashee/Teruah), Year:Day 5936:131 AM
Gregorian Calendar: Tuesday 31 July 2012
Actions and Resolve
How to Pursue the Straight Course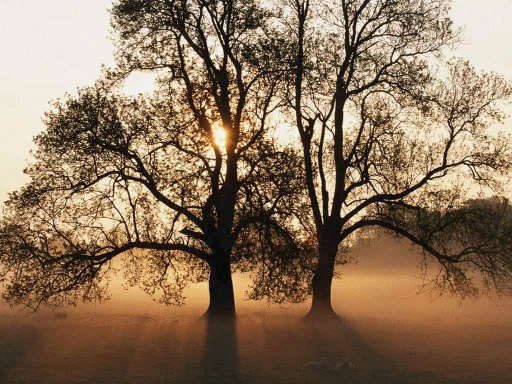 "Praise be to Elohim (God) our Father and the Master Yah'shua the Messiah (Jesus Christ), the all-merciful Father, the Elohim (God) whose consolation never fails us! He comforts us in all our troubles, so that we in turn may be able to comfort others in any trouble of theirs and to share with them the consolation we ourselves receive from Elohim (God). As Messiah's cup of suffering overflows, and we suffer with Him, so also through Messiah our consolation overflows, and we suffer with Him, also through Messiah our consolation overflows. If distress be our lot, it is the price we pay for your consolation, for your salvation; if our lot be consolation, it is up to us to bring you comfort, and strength to face with fortitude the same sufferings we now endure. And our hope for you is firmly grounded; for we know that if you have part in the suffering, you have part also in the divine consolation" (2 Cor.1:3-7, NEB).
We are not promised by Yahweh a life free from distress or tribulation and in today's passage we see a close relationship between suffering and consolation. You will search in vain for a single living soul who does not have to deal with suffering and who is not in need of consolation. Since Yahweh permits it, there must clearly be a reason for it. And as Elohim (God) is ahavah (love), there must also be a loving reason for it too.

When we experience suffering, as we all do, we immediately face a choice: to become a cynic and in effect make declartions of atheism to self, or choose to be an optimist by making declarations of hope. And when we do the latter, we acknowledge that there is positive purpose in the midst of such negativity and in effect aknowledge that there is an Elohim (God) steering everything for the ultimate good. If we choose to be a cynic and atheist, that is the rut we must remain in - for the rest of our lives, if necessary - until we choose the path of optimism.

Once we have chosen the path of optimism, we are then presented with more choices, for we are - whether we know it or not- committed to pursuing Elohim (God), even though we do not necessarily know who He is or what He may demand of us. At this point we must make a further choice - shall we pursue Him by halves or shall we pursue Him boldly? If we pursue Him half-heartedly, we will only inch our way forwards (and sometimes backwards), crawling at a snail's pace when we could be on the pursuit at the gallop in the right direction. Half-heartedness is, in truth, splitting yourself, the one half still embracing atheism and the other, pursuing of Elohim (God), a contradiction in terms. It's like splitting yourself in two and tugging on a rope in opposite directions: sometimes you will go a little forwards and sometimes you will go a little backwards. You will never find Elohim (God) this way - it is a guaranteed recipe for stagnation. You might as well remain a cynic and atheist, and spare yourself the energy, until you're ready to make the leap of emunah (faith) and hotly pursue Him.

Having made the decision to pursue Him, don't look back with regret at all the time wasted for having done nothing. Moreover, do not anticipate what you expect to find. Dandemis said:
"Days that are past are gone for ever, and those that are to come may not come to you; therefore, employ the present without regretting the loss which is past, or depending too much upon what is not yet here. This instant is yours: the next belongs still to the future, and you do not know what it may bring forth."
Pursue Elohim (God) one day at a time for you will find more than enough to contend with each day without worrying about tomorrow. Having chosen to pursue Yahweh, be resolved. Don't look back:
"Beware of irresolution in the extent of your actions, and beware of instability in the execution of them: so shall you triumph over two great failings in human nature" (Dandemis).
In my own life I have made four major resolutions and against all obstacles (and they have been many, involving much suffering along the way) and have stuck with them, learning to overcome mountains of hardship:
1. I covenanted to pursue Elohim (God) all my days and not rest until I had found Him (still in the process);
2. I resolved I would go to Oxford University, the best university that I knew of, and get an education that would eventually qualify me to be an educator (accomplished) and in recent times to become a home educator and activist for home education (in the process);
3. I determined that I would pursue a patriarchal family lifestyle (in the process); and
4. I covenanted that I would share everything I learned with my children and with the world and built the NCCG.ORG website (in the process).
The second is fulfilled and I have used the skills obtained from it to assist me in making the other three possible. There have been other resolutions, like going to Scandinavia after my first marriage collapsed, to pursue the other three resolutions.

Have I vacillated because of doubts? Many times but I have never allowed them to linger for long. In considering the possible consequences of abandoning my calling, which Yahweh summarised for me in Five Commissions, the price to be paid in losing so much was just too ghastly to consider for very long, so I have pressed on even when all has seemed hopeless. As a minister and a family leader I am bound by responsibility to maintain my course for others' sakes:
"Do not be inconstant and changeful, not knowing why, lest you escape from yourself and see not how. Be incapable of change from that which is right; and men will rely upon you. See that your principles are just; then you will be inflexible in carrying them out. Do not let your passions have rule over you; so shall your constancy ensure to you the good you possess. How can the actions of a man be right who has no rule of life?" (Dandemis)
Having decided to pursue Elohim (God), what rule of life should you follow? To answer that you must first know who He is amongst the many competing deities that this dark world offers, of which all but one are pretenders. Be resolved in seeking His identity and you will know His Rule of Life. It took me a while to find out who Elohim (God) is but once I knew, I knew what His Rule of Life was too, even though it took me years to strip away the traditions of men, and I have pursued it ever since.

Once you know who Elohim (God) is, as well as His Rule of Life, you will be required to make hundreds of thousands of choices throughout your life, most small but some large. We're all making choices anyhow and even doing nothing is a choice....to stagnate and spiritually die. Sins of ommission can be as great and consequential as sins of commission. It is better to be on the road stumbling and picking yourself up than doing nothing at all. Rolling stones gather no moss just as a life on the move in Yahweh gathers no mental, emotional or spiritual baggage to weigh it down in meaningless inactivity. It is my ferevent prayer that all my writings will make the journey easier and quicker for my children and friends - that's the motivation for writing, aside from the main one in all things which is to give glory to Yahweh, my Father in Heaven.

Those who oppose me in my resolutions - whether they love me or hate me - get short shrift. As I said yesterday, what I must do is all that concerns me and not what others think. As Emerson put it, in the midst of the crowd, I keep "with perfect sweetness the independence of solitude". This is between me and my Elohim (God) alone, and no one else, and I allow no one - not even my dearest and nearest - to intrude upon it. It is what makes me both for myself and for them. My life, guided by Yahweh and built upon fundamental choices, is for itself and not for spectacle, so I am in need of no man's approval to pursue it, though I appreciate every word of encouragement. And because of that, I prefer that it be done without recognition by men, without honours, that it should not be "glittering and unsteady" (Emerson). And that is the secret of my strength.

You see, an inconsistant man will never have shalom (peace) in his soul...and neither has anyone who concerns himself with him, who would try to deflect him. The one who is inconsistent is one day a tyrant and the next day a humble servant. One day he is a glutton and the next he grudges his own mouth that which it should eat. Today he loves you and tomorrow he detests you. Why? He does not know! This is always so with those who do not know constancy. It is always so with those who do not know Yahweh or have the Messiah within.

Remaining constant in the emet (truth), once you know it, is a vital lesson to learn early on. If you do not, you will be sabotaging your own life. The man who is unconstant and inconsistent lives a life like the phantom of a dream. In the morning he gets up happy but by noon he is on the rack of self-inflicted doubt and torture. One moment he feels on top of the world and the next he feels like an inconsequential worm. One moment he laughs and the next he is crying. Such is the awful price to pay for double-mindnessness, for a life without rudder or anchor.

Once you have become resolute in pursuing Elohim (God) the Father, in clinging to Yah'shua (Jesus) the Son, and in guarding the Torah chayim (the Law of Life), your feet will be planted securely on the rock of Emet (Truth) and Reality and your head will be above the clouds in constant communion with Yahweh! Though obstacles appear in your path, as they will, you do not even deign to look down to them. but proceed with your resolution, guided by right and emet (truth), adhering to the Eternal Emunah (Faith), and mountains will skink beneath your tread. Storms may roar against your shoulders, but they will not shake you. Thunder will burst over your head in vain: the lightning will serve to show the glory in your soul, with is Messiah Yah'shua (Jesus) in you.
"And our hope for you is firmly grounded; for we know that if you have part in the suffering, you have part also in the divine consolation" (2 Cor.1:7, NKJV).