Month 10:30, Rosh Chodesh Preparation Day, Year 5935:288 AM
Gregorian Calendar: Monday 23 January 2012
The Thirtieth Day
Why You Need to Know It to Be Saved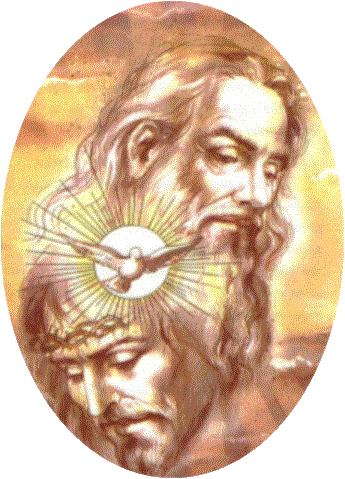 Continued from Part 2
"I am the derech (way), the emet (truth), and the chayim (life). No one comes to the Father except through Me" (John 14:6, NKJV).
The whole concept of an extra day in certain months between the Sabbath and Rosh Chodesh (Head of the Moon), which for lack of a specific scriptural name we have elected to call Rosh Chodesh Preparation Day, was a wholly unknown concept to me before I discovered the emet (truth) of the Creation Calendar. Accordingly, we know very little about it...so far. Being as I am hungry to understand Yahweh's divine tavnith or pattern in everything, and given that Yahweh creates nothing that is purposeless in the divine economy, paying attention to the tiniest detail, I want to know if there is anything we can, or should, know about this day, what it represents, what it once represented, and what practical spiritual application it may have in our awareness and communion with Elohim (God).

We know, because the earliest part of the Bible tells us so, that every month was at one time 30 days long. This means that at the very beginning there was no occasional 'intercalation' to correct the calendar because of the imperfect monthly lunation or time the moon takes to orbit the earth. There was a divine symmetry whose regular monthly lack today bespeaks something often absent on the spiritual plane too, something we need to understand. What is it that we must continually keep adjusting in our minds until that day when everything - visible and invisible - is restored to its perfect balance?
Last time we talked about this subject we said that as the 1st day of the month, or Rosh Chodesh, represents the Father, so the 30th day must of necessity represent the Son. What prophetic significance could there be that the Son gets 'forgotten', requiring that we go to a great deal of trouble to make sure that He is, as it were, 'reinstated' several times a year?
The religion which calls itself Judaism, like its cousin Islam, denies that Elohim (God) has a Son. This missing fundamental emet (truth) has caused both to wander deep into darkness. King Solomon, hungry for the emet (truth) like all genuine seekers, and conscious of his own ignorance, therefore begs an answer to this question:
"Surely I am more stupid than any man,
And do not have the understanding of a man.
I neither learned wisdom
Nor have knowledge of the Holy One (Qadoshim).

Who has ascended into heaven, or descended?
Who has gathered the wind in His fists?
Who has bound the waters in a garment?
Who has established all the ends of the earth?
What is His name, and what is His Son's name,
If you know?

Every word of God (Eloah) is pure;
He is a shield to those who put their trust in Him.
Do not add to His words,
Lest He rebuke you, and you be found a liar"


(Prov.30:2-6, NKJV)
We cannot fully know the Father until we know the Son because the Father has chosen to reveal Himself in a special way through His Son. Therefore Solomon anxiously asks, "what is His Son's Name?"

This was not a question that came first of all to Solomon, however, as His father David must have planted it there with this tantalising psalm purposefully full of veiled imagery so as to keep the wicked powers and insincere seekers amongst men in the dark:
"Why do the nations rage,
And the people plot a vain thing?
The kings of the earth set themselves,
And the rulers take counsel together,
Against Yahweh and against His Anointed, saying,
"Let us break Their bonds in pieces And cast away Their cords from us."
He who sits in the heavens shall laugh;
Yahweh shall hold them in derision.
Then He shall speak to them in His wrath,
And distress them in His deep displeasure:
"Yet I have set My King On My holy hill of Zion."
"I will declare the decree:
Yahweh has said to Me,
'You are My Son,
Today I have begotten You.
Ask of Me, and I will give You
The nations for Your inheritance,
And the ends of the earth for Your possession.
You shall break them with a rod of iron;
You shall dash them to pieces like a potter's vessel.'"
Now therefore, be wise, O kings;
Be instructed, you judges of the earth.
Serve Yahweh with fear,
And rejoice with trembling.
Kiss the Son, lest He be angry,
And you perish in the way,
When His wrath is kindled but a little.
Blessed are all those who put their trust in Him."
(Psalm 2, NKJV)
There is nothing mysterious in these verses for those of us who have already met the Son and have in our hands His revelation in the B'rit Chadashah Scriptures (New Testament), but to David and Solomon, who were deep seekers, this was a matter that excited and baffled them. They knew there was a Son but they did not, apparently, know His Name. Satan was, of course, most anxious to know more about his nemesis and sought by every means to destroy His arrival on earth by targeting suspect family lines for destruction. Having failed to totally contaminate all of mankind before the Flood, and unable to touch Noah whose genes were the last free of Nefilim tainting, he resumed his crusade afterwards but could glean no more than what these two kings came to subsequently revealed.

Today ought to be a day when make a special effort to recognise the supreme privilege of knowing not only the Name of the Son - Yah'shua (Jesus) - but knowing His salvation and deliverance too...and sharing it with others. This is the missing 'day' in every other religion, making those religions wholly impotent to save and their religious observances in vain. No man, who has heard of the Son and is not ignorant of His claims, yet refuses to test Him or who denies Him, can come to the Father to be saved. There is no salvation without the Son. Therefore every other derech (way) that man, inspired by demons, invents, is false and meaningless.

I would say that the 30th Day, then, is somewhat critical. And when it comes along in the calendar, we should constantly remind ourselves of the supreme blessing which is to know and surrender to the Son. Let us so commemorate it and so remain in the emet (truth) with thanksgiving! Amen.

Continued in Part 4

Share