24 March 2010 (Revee/Wednesday)
Day #9, 5934 AM
Self-Sufficiency
Yahweh is Waiting for You to End It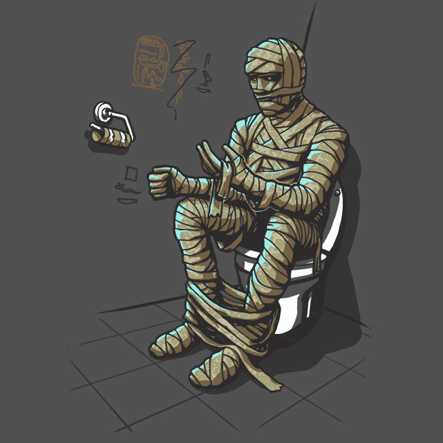 "For thus says Yahweh-Elohim, the Holy One of Israel: 'In returning and rest you shall be saved; in quietness and confidence shall be your strength.' But you would not, and you said, 'No, for we will flee on horses' -- therefore you shall flee! And, 'We will ride on swift horses" -- therefore those who pursue you shall be swift! One thousand shall flee at the threat of one, at the threat of five you shall flee, till you are left as a pole on top of a mountain and as a banner on a hill. Therefore Yahweh will wait, that He may be gracious to you; and therefore He will be exalted, that He may have mercy on you. For Yahweh is an Elohim of justice; blessed are all those who wait for Him" (Isa.30:15-18, NKJV).
There is a certain pride involved when we insist that we are going to manage some problem alone that only Yahweh can fix instead of letting Him take care of it. In the passage we are looking at today, Yahweh reminds Israel that if she had turned and rested IN Him, she would have been saved from her enemies. If she had been quiet and confident, she would have found sufficient strength. "But you would not", Yahweh laments, "and you said, 'No..'". Instead of returning to Yahweh, Israel would flee from her enemies. "Therefore," we read, "Yahweh will wait, that He may be gracious to you."

What, do you suppose, He was waiting for? Quite simply, He was waiting for Israel - His rebellious allegorical wife - to fail in her self-sufficient ways trying to manage without Him, and to start depending on Him. Before she was willing to do that, He could not be gracious to her - give her undeserved loving-kindness.

Yahweh is love and ummerited favour, but he cannot pour that love and unmerited favour on us until we give up trying to do things our own way in our own strength. Why do we attempt to do things in our own strength? It is because we want to boast in ourselves. It is because we want to give glory to ourselves. It is because we are contaminated by that deadly virus called PRIDE.

One if the reasons that many Christians are only nominal and not born-again is because they are hanging on to self-sufficiency. We cannot be fully born-again until we let go of pride and self-sufficiency. We can hang on for dear life and Yahweh will let us do so until we come to the end of our resources. This is not the best way to convert but sadly it is the most common, for that satanic nature called the 'flesh' is a persistent, bloody-minded idiot (pardon my English). Yes, it's idiotic, stupid, moronic, and worse. Actually I feel sorry for the 'tough guys' because most of them have a lot further to go before they are brought to the end of themselves. A.B.Simpson wrote:
"We find our humbling failures save us from the strength that harms."
And that's precisely why Yahweh allows us to fail so that we can be saved from ourselves and experience the truth: "Blessed are all those who wait for Him." This is what I meant by leisurely faith yesterday. Yahweh isn't going to get all stressed up while we get into full gear trying to save ourselves through self-sufficiency - He waits "in quietness and confidence". Do you? Can you? If not, you are most likely not relying on Him fully yet but still hanging on to something fleshy which you think is legitimate and necessary 'strength'. Don't. Let go...and sooner rather than later.
---
Comments from Readers
Good words and thoughts.
A place we arrive not in wishing to get there but in action to let go of this world and it's ways. Then we love to see and watch for what we have been promised because that is our life where our apple cart will not be upset! News or other things of change that are showing us the signs of the times that cause distress for many, still hooked into building Babylon's facade, are seen in light of possibility and examination where we are watching for our Master where shalom/peace never flees away. In that wonderful place where we are not afraid, not anxious, but knowing we are right where our Father wants us to be even in many afflictions, knowing we shall be delivered if we hang on and make it to the end with our faith intact we will receive a crown of Life forever. And even in the face of death our Master will give us what we need to overcome for none of us will get out of here any other way. And our life is abundant and we enjoy it now for as long as we are here because we become aware of eternal life in a way that really has no end from now to then. So the sting of Death is gone and it is overcome and that burden in the back of the mind is put down so that we can truly live and that is le-olam-vaed forever in our great Kingdom! Life unto Life (RDR, USA, 24 March 2010).
---

Share