HARTLIK WELKOM!
Hartlik welkom in die Naam van Yah'shua in ons midde! Ons hoop en vertrou dat u nog wonderlike tye saam met ons sal deel deur die gemeenskap van ons geloof, en mag ons krag ontvang deur die kennis van alles wat goed en waar is tot eer van ons Meester Yah'shua Ha'Mashiach.
Indien u in kontak wil kom met ons Suid-Afrikaanse verteenwoordiger in Pretoria, kan u gerus vir Broer François van Staden 'n boodskap stuur (sien hieronder).
---
Hoof webwerf/Main website: www.nccg.org
Afrikaans: www.nccg.org/afrikaans/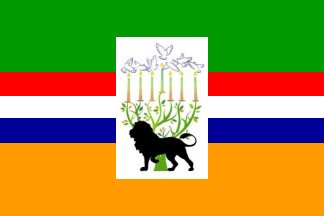 Hoof Facebook Groep (met tonne hulpbronne)/Main Facebook Group (with lots of resources): www.facebook.com/ccmwarren
Hoof Messiaanse Evangeliese Facebook Groep/Main Messianic Evangelical Facebook Group: www.facebook.com/groups/messianicevangelicals/
Suid-Afrikaanse Verteenwoordiger/South African Representative: www.facebook.com/francois.vanstaden.37
---
A VERY WARM WELCOME!
A very warm welcome to you in Yah'shua's Name! We hope you will enjoy fellowshipping with us. If you would like to get in contact with our South African representative in Pretoria, do please drop a line to Brother François van Staden (see above).
---
PRAY FOR SOUTH AFRICA