---
REUNIFICATION!

United World or
New Covenant Israel?
---
The 20th century was an extraordinary century indeed. The Second World War, and some of the wars immediately after it, saw many countries split in two: West and East Germany, North and South Korea, Yemen and South Yemen, the Czech Republic and Slovakia, Ethiopia and Eritrea, North and South Vietnam. Some countries declared independence (Ukraine, Belarus, Estonia, Latvia, Lithuania, etc. from the USSR; Slovenia, Croatia, Bosnia and Macedonia from Yugoslavia - with Bosnia splitting in half also, and Kosovo trying to break away from Yugoslav Serbia!).
Only two of these were subsequently reunited during the latter half of the 20th century: the two parts of Germany, and the two halves of Vietnam (though China regained two small enclaves, Hong Kong and Macau, but still seeks Taiwan). North and South Korea still await reunification. Other countries still face fragmentation: the Russian Federation (e.g. the Chechen struggle for independence), rump Yugoslavia (Serbia and Monte Negro), China (Tibetan independence movement), India (NE Provinces, Punjab/Kalistan), and Turkey/Iraq/Iran (Kurdistan).

At the end of the line of all these little reunifications and fragmentations is WORLD UNIFICATION under a tyrranical New Age/Satanist dictatorship, rendering the struggles of the nations utterly meaningless....all except ONE .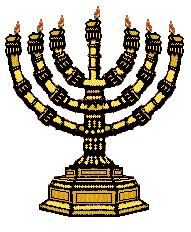 At the end of the Second Word War many of the House of Judah began returning to the Promised Land after 2,000 years of dispersion - to the little Republic of Israel which, though not biblical Israel (but a counterfeit), nevertheless has a part to play in the end-time. Since it's establishment in 1948 the Illuminati have tried to use it to preciptate a Third World War.
Israel is a Twelve Tribe Confederacy. Only two tribes (Judah and Benjamin) are partially gathered in the Holy Land, and even then there are many in that nation who are not only fake Jews (non-Israelite converts to Talmudic Judaism, who aren't true Jews at all, as well as gentiles masquerading as Jews) but there are, within her borders, age-old enemies bent upon her destruction.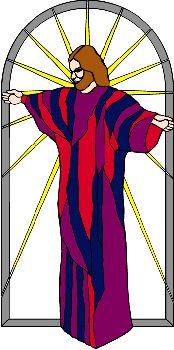 Hidden in the world on account of inter-marriage and a loss of faith are the other Ten Tribes who are only now being identified. These Tribes have yet to be reunited to Israel, scattered as they are across the world in almost every nation. Though some can be identified by racial characteristics, most cannot because they are so mixed in with the other races. However, they all have one characteristic in common: they become visible as Ephraim (the lost 10 Tribes) when they become born again of the Holy Spirit and genuinely accept Yah'shua haMashiach (Jesus Christ) as their Lord and Saviour! And amongst these are fake Ephraimites masquerading as Christians, who call themselves "Christians" but are unregenerated. Thus as in Judea (Republic of Israel) there are true and false Jews, in Christendom there are true and false Ephraimites.

Israel, God's Nation, is yet in two parts - a "mixed up" Jewish part between the Jordan and Mediterranean, and a mixed up Ephraimite part scattered in the gentile nations.

The Ephraimite part is about to separated at any moment now. This is why the New Covenant Church of God (Ephraim) and B'rit Chadashah Assembly of Yahweh (Judah) exists today. For we are the gathering point of a massive, sudden end-time "revival" that will take the wheat from the tares, and the sheep from amongst the goats. Similarly, in the Republic of Israel (and in the as yet ungathered Messianic Jewish communities around the world), a similar separation will occur:

Christianity >>> New Covenant Christians (Ephraim)
Messianic Judaism >>> New Covenant Messianic Jews (Judah)


New Covenant Christians (Ephraim among gentiles)
+ New Covenant Messianic Judahites (Judah among gentiles and Jews)


=NEW COVENANT MESSIANIC CHRISTIAN ISRAEL

When Christ returns, all the unconverted Jews will have been destroyed by the Antichrist forces and the remainder will become New Covenant Messianic Israelites. The New Covenant Ephraimites and true Judahites among the gentile survivors will then relocate to the Priomised Land and become ONE NATION at the beginning of the Millennial Rule. The remaining gentiles (one third will be destroyed) will be converted and become subject to the Unified New Covenant Nation of Israel. From Jerusalem, the World Capital, Yah'shua (Jesus) will reign as King. From amongst the Messianic Israelites rulers over the nations will be appointed and be sent out to govern the converted gentiles.
THIS WILL BE THE GREATEST AND MOST IMPORTANT REUNIFICATION THAT HAS EVER TAKEN PLACE, more glorious and wonderful than anything accomplished by our forefathers David and Solomon! Moreover, it will not be accomplished by the hand of man - no sword or gun will achieve it - but by the almighty power of Yahweh when He returns as Conquering Messiah to subdue all the satanic forces on the earth and as Regent of a world finally at peace. He will establish the nations, old and new, as well as destroying those which have ripened in inquity.
Satanic and New Age political and religious forces have been quietly operating behind the scenes in preparation for their long planned for coup d'Ítat, though they have been becoming increasingly vocal since the mid 1970's. They are soon to deceptively reveal themselves as a force of world reunification that will bring all war and controversy to an end, as well as inaugurating a world of prosperity and peace where all religions except true biblical Christianity will be tolerated.
Parallel to this move of Satan is a move of Yahweh-God. Since the 1970's Yahweh has been raising up prophetic and apostolic works in preparation for the END TIME CHURCH whose purpose is the final gathering of Israel. That end-time Church is being ANNOUNCED TODAY as the New Covenant Church of God or B'rit Chadashah Assembly of Yahweh, a work that has been quietly prepared behind the scenes and which, at any moment, will suddenly descend upon the earth at approximately the same moment as the antichrist forces shift gear and increase their public profile as a benevolent world-unifying force.
Friends, this end-time Church was prophesied in 1619 though it is also mentioned in the Bible. It is not another "denomination" or a "cult" competing with other Christian churches but will be the place where the true Body of Christ gathers. It may therefore be said to be trans-denominational.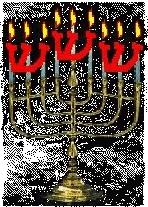 This homepage is about that Church and about Yah'shua haMaschiah (Jesus Christ) to whom it belongs. We do not exist for ourselves, nor are we out to promote ourselves, for we are but servants in an end-time cause. The New Covenant Church is but a transientory vessel for a great end-time work, the glove in which the Hand of God is to work. We are not here to advertise "NCCG" or "BCAY" but to call the children of Yahweh together home and to prepare them for the ghastly times ahead.
People are already being called to this work. Make sure you are ready when the Holy Spirit gives you the command to join it.
May the great love of Yah'shua (Jesus) our Saviour bless you and lead you to the refreshing springs of righteousness, that we may be fully Yahweh's, in this world and throughout the eternities.

This page was created on 24 December 1999
Updated on 20 February 2001
Copyright © 1987-2008 NCCG - All Rights Reserved