Month 11:1, Rosh Chodesh, Year:Day 5939:297 AM
2Exodus 2/40, 4th Sh'mittah - Year 49/50
Global Judgment - Day #T-2
Gregorian Calendar Sunday 10 January 2016
Rosh Chodesh XI
Why Yah'shua is Not Returning Yet
Introduction
Chag sameach Rosh Chodesh mispachah as we give thanks to Yahweh for the beginning of the eleventh month and for the very last Rosh Chodesh of the penultimate prophetic cycle.
No Further Prophecy For Now
Today is the day, you know, when the nevi'im (prophets) bring forth revelation and prophecy from Yahweh to the Messianic Community (Church) - from the local assembly (congregation) to the Body as a whole - or to individuals. Anciently this was the day that Israelites would consult with the nevi'im (prophets) for guidance. I received such a revelation last night but it was for myself, and as my work in warning our own people, believers in general and the world about the imminent Judgment is now done, I do not have anything else to bring to you today.
Why Yah'shua is Not Returning Any Time Soon
So I thought I would instead leave some scriptures with you about the Great Tribulation, 'Rapture' and Second Coming, to explain why they cannot be imminent, because there are still so many people out there making false prophecies about these things. Since they are not listening to the Ruach haQodesh (Holy Spirit) but are listening to false spirits, the only recourse left for those taken up in deception is to be confronted from Scripture as to why Messiah is not about to return any time in the very near future.
1. TO EVERY NATION, TRIBE, LANGUAGE AND PEOPLE
The Besorah (Gospel) of Yah'shua the Messiah (Jesus Christ) must penetrate every part of the globe, so that there are no unreached nations or peoples, before the Great Tribulation and His return :
"And this besorah (good news, gospel) of the Kingdom [of Elohim/God] will be proclaimed throughout the world, as a testimony of all nations; and then the end will come" (Mt.24:14, NRSV).

"Then I saw another malak (angel) flying in midair, and he had the eternal Besorah (Gospel) to proclaim to those who live on the earth - to every nation, tribe, language and people" (Rev.14:6, NIV).
Nations New and Old
It cannot be argued that this work can continue in the Millennium because "the end" of the age must come first, nor is the reference in Revelation 14:6 to political nations like Mongolia, Myanmar or the Central African Republic. For one thing, these nations didn't exist when Yah'shua (Jesus) gave this instruction, many nations have since come and gone (e.g. Moab, Urartu, Assyria, Byzantium, Yugoslavia), and new nations may yet appear. The latest political nation on the map is South Sudan and the way things are going on in the Middle East, with efforts to Balkanise it, we may soon have a political Kurdistan and some other nations (like Baluchistan) from the break-up of existing nations.
Political Nations May Contain Hundreds of National Groups
This instruction is to every ethnic group. Nigeria, whilst a single political entitity, has over 520 distinct groups who regard themselves as having a common affinity because of shared language, ethnicity, religion, occupation, castel class, system and a number of other things. According to the available data there are over 16,300 distinct people-groups of whom a very large percentage has still not had the Besorah (Gospel) preached to it. According to one study, over 6,600 people-groups have still not been reached by evangelism amongst whom there is not a single Christian or Messianic. That's about 41% of the world's population!
Hundreds of Millions are Illiterate
Not only that, a large percententage of these people are illiterate, of whom there are about 800 million in the world. Most of these are to be found in very populous countries like China, Bangladesh, Ethiopia, Egypt, India, Indonesia, Pakistan and Nigeria. Additionally, there are many other illiterates in a large number of Arab states, South and West Asia and Sub-Saharan Africa. Of the unreached people, some 70% prefer to communicate orally so Bibles, books, tracts and the Internet - even if they were available - are unusuable to them. To produce Bibles in their own languages would require an inordinate amount of time, suggesting to me that the only way that many of these people will be reached will be through evangelists and missionaries endowed with the true Gift of Tongues, that is, the supernatural ability to speak in a foreign language they have not learned by natural means - the languages of these unreached groups.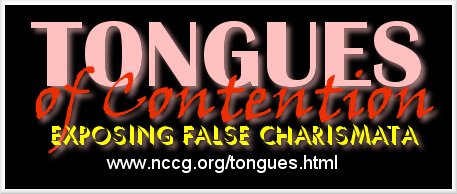 Click the image above to learn more
Most Moslems, Hindus and Buddhists Have Never Heard the Gospel
According to another report, 86% of all Hindus, Moslems and Buddhists do not know a Christian or have never heard the Besorah (Gospel) preached to them. Only 10.4% of Moslems in Asia personally know a Christian (compared to 67.6% in North America), Only 13.3% of all Moslems worldwide personally know a Christian, among Hindus and Buddhists globally, only 14.1% know a Christian, and only 13.3% of all Asians (3.6 billion people) know a Christian. Moreover, for every one dollar of Christian resources available, onle 1 cent is used for reaching unreached people.
Two Billion Unreached Still
This information alone tells me that at the beginning of the 21st Century we are nowhere near to fulfilling the commission of the Master to reach "every nation, tribe, language and people" before He returns....not remotely. There are nearly 2 billion souls worldwide who have never heard the Besorah (Gospel) presented to them - the Atlas of Global Christianityputs it at 2,036,000,000 individuals!
Our Obligation to Tell the Unreached
Now we know that few will believe when Yah'shua (Jesus) returns (Lk.18:8) but that is not the point - the point is we have to give "every nation, tribe, language and people" the opportunity to accept or reject the Message. True, millions die without ever hearing it, but they, we must suppose, get a chance to hear it even as those who perished in the days of Noah got a chance to hear it when Yah'shua (Jesus) went and preached it to them in the world of spirits (1 Pet.3:18-20). It is not, in any case, for us to pass judgment, as to why some are given opportunity as disembodied spirits to say 'Yea!' or 'Nay!' As for the dead ones who hear the message, we know that how they lived their lives is taken into account, as Paul explains:
"Indeed, when Gentiles, who do not have the Torah (Law), do by nature things required by the Torah (Law), they are a torah (law) for themselves, even though they do not have the Torah (Law), since they show that the requirements of the Torah (Law) are written on their hearts, their consciences also bearing witness, and their thoughts now accusing, now even defending them" (Rom.2:14-15, NIV).
The Enormity of the Task
The bottom line is we must do as we are told, and we have been told to bear witness to "every nation, tribe, language and people" before the Master comes. As we are far from having done that, the Second Coming cannot be before every people-group has been reached which means a lot of work still! I will leave your imaginations to roam to give you some idea of what needs to be done and how it may possibly be accomplished by a powerfully anointed body of believers who are submitted in all things.
The Most Compelling Evidence
This is to me the most compulsive evidence for why Messiah cannot return yet - or indeed for quite a number of years, up to 40 years in my personal estimation. I don't buy the excuse made by some that Yah'shua (Jesus) or malakim (angels) will preach sueprnaturally to millions all at once. But let's look at some of the other reasons too.
2. THE SIXTH SEAL - WORMWOOD
If you CAREFULLY read Revelation 6:12-17 you will see that it depicts the entire population panicking and running for cover in response to signs in the heavens and a tremendous global earthquake on earth moving every mountain and island out of place. It is obvious that nothing like this has happened since the first century when it was written and when knowledge of the Lamb of Elohim (God) - named by those panicking in Revelation 6:16 - has arrived. Incidentally, this event is almost certainly the very "sign of the end" that Yah'shua (Jesus) told His followers to watch for (Mt.24:7-8 = Lk.21:10-11 = Joel 2:30-32 = Rev.6:12-17). Yahweh's end-time escape instructions shared by Yah'shua (Jesus), Joel and Revelation would then play out for the faithful.
The Time Scale and Nibiru
Even if this happens this year (which it could if we get the damaging Nibiru run expect from about the spring and over about a year) that doesn't mean the Second Coming will happen in a matter or weeks, months or even years - it could still be many years, time to continue witnessing even after the death of millions and the possible wiping out of numerous unreached people-groups. We're just going to have to wait-and-see on this one.
3. DAMASCUS
The items that follow largely depend on where you place them on the prophetic time-line. Some believe they occur at the end of the Millennium, not before it, so that adds a complication. Currently the 'Apocalypse of Damascus' is very popular because of the Middle Eastern wars raging at the moment with some even going as far as to claim that it has already happened. It has not, and though some suburbs have been levelled, Damascus is still very much an inhabited and alive city.
What Has the Republic of Israel to Do With Prophecy?
Another complication is the false belief, still very current, that the Rothschild/Illuminist secular Republic of Israel is the biblically prophesied end-time restoration of the Nation of Israel. It is this ministry's firm conviction that it is not Israel but a restored Edom bearing the 'Israel' name and is a counterfeit. If you are not familiar with this claim, you need to carefully study the multi-part series, Jacob's Trouble, by clicking the image below:

Click the image above to learn more about the Counterfeit Israel
The Psalm 83/Isaiah 17 War
Thus the Psalm 83/Isaiah 17 War, in which Damascus is destroyed, may either occur at the end of the Millennium or shortly after the 12 Tribes arrive back in the Promised land round about the time of the Great Tribulation. If you try to factor the Israeli Republic (established in 1948) into this, you will get the prophetic markers all mixed up, for this state - the counterfeit Israel - will almost certainly have been removed in advance of the arrival of the 12 Messiah-believing Tribes. About all we can say is that Damascus still stands and as long as it does, Yah'shua (Jesus) won't be returning or (the alternative scenario) it will occur at the end of the Milllennium after the devil and his fallen malakim (angels/demons) are released for a season to tempt the qodeshim (saints, set-apart ones) one final time.
4. THE THIRD TEMPLE
The 'Third Temple', which non-Messianic Jews in the Republic of Israel stand ready to build at a moment's notice, is certainly an important marker. Several passages describe a Third Temple on the Temple Mount with sacrifices going on during the Great Tribulation (Rev.11:1-2; Mt.24:15; 2 Thes.2:3-4). The Anti-Messiah/Antichrist is even described as sitting in this end time temple as part of his declaration of himself as Elohim (God) (2 Thes.2:4). Obviously, there is as yet still no temple or even a construction project under way for one, nor sacrifices yet, irrespective of the issue as to whether these sacrifices have any religious validity.
Political Problems With Temple Construction
Speaking of the construction, some say that everything is already being prepared for this temple and it can go up fast, in less than a year. Even if that's true, under the current political situation they still could not break ground on the Temple Mount without the Arabs' approval or a strong belligerent response of opposition. The Arab control and power would need to be broken first, and that is not going to happen without a war. Admittedly, that could happen at any time, depending how the present crisis unravels.
5. THE ABOMINATION OF DESOLATION
The Great Tribulation starts 30 days after the Abomination of Desolation is stood up on the Temple Mount (Mk.13:14). The abomination refers to the Image of the Beast statue being erected for worship (Rev.13:14). At the same time the Third Temple sacrifices are halted by the Anti-Messiah/Antichrist. This is another unfulfilled prophecy as only the Anti-Messiah/Antichrist can accomplish this and he is not visibly here yet.
6. THE GREAT TRIBULATION
According to Daniel 9:27 = Matthew 24:21, Yah'shua (Jesus) must return after a period of "Great Tribulation". During this Great Tribulation, the Anti-Messiah/Antichrist will visibly rule over the world for 42 months (Rev.13). He will force all the unsaved (Rev.13:8) to take a mark in their right hand or forehead during that time. (Note: this mark need not be literal). Plainly, we are not in the Great Tribulation and no mark of the beast has been issued yet.
7. THE RAPTURE
Finally the rapture comes after the Great Tribulation, but clearly not to save anyone from any threat on earth as Christians suppose its purpose is. It arrives right on time for the obedient faithful to be "rewarded" (Rev 11:18) with glorified, resurrected eternal bodies (1 Cor.15:52) so they can then rule for the entire 1000 year Millennial Reign along with those in the first resurrection (Rev 20:4-5). They rise into the air, meet the returning Messiah and all the qodeshim (saints, set-apart ones), returning with Him, and then return - on the same day - back to the earth to be with Him as He inaugurates the Millennial Reign. Nobody has been raptured in this way yet though a counterfeit, involving UFOs. may be attempted. Indeed, a large segment of Christendom expect to be taken away from the earth for several years (the length of time depending which theory they believe) and will then return with Yah'shua (Jesus) on His third Coming. Needless to say, this is not scriptural ... there are only two comings. For proof, please see our website on the Rapture by clicking the image below: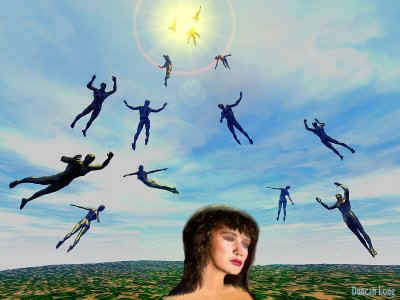 Click the image above to learn more about the Rapture
The Current Judgments in Perspective
There are other indices, particularly in the Book of Revelation, but these are open to multiple interpretation. I think the seven cited are sufficient to demonstrate that the Second Coming is no time soon, in spite of all the wars and political troubles and natural disasters we are currently experiencing. Satan is the great counterfeiter and it behoves serious Christians to be properly informed. Please see the 8-part Mishpat Yahweh (Judgment of Yahweh) series for through coverage on what is actually goinf on by clicking the image below:
Click the image above for the Current Judgment Series
We Still Need to Be Prepared
That Yah'shua (Jesus) isn't going to return tomorrow should not, however, cause us to relax our vigilence. Far from it! We are being given a very difficult and painful dress-rehearsal that will show the vast majority of Christians and Messianics who truly unprepared they really are for the 'real thing'. Thus whilst we have counselled people now, for several years, to make preparations, we have also said they should set aside sufficient resources to start again when the current judgments are over. This is not the Final Gathering but we need to start preparing for that too. For more information, click the image below:

Click the image above to learn about the Final Gathering
Conclusion
So whilst Yah'shua (Jesus) is not returning yet, there is still a lot to do, many dangers yet to face and a steep learning curve for all. The world as we have known it is about to change before our eyes, for evil and good. You need to be ready for it - now. Amen
Acknowledgements
[1] The Joshua Project, Has Everyone Heard?
[2] People Groups - large database on resources
[3] Tim McHyde, Why Jesus Can't Come Back in 2016 (or even this decade?)