The Definitive Story Told

Inside a New Age Mormon-Essene Fertility Cult


THIS CULT WILL WRECK YOUR MARRIAGE AND FAMILY!
---
SAI's Response to This Website
Introduction
I must honestly say that I was -- and was not -- surprised that Gilbert Clark (aka Davied Israel) took the trouble to reply to the contents of this webpage -- surprised, because in making such a detailed reply he is, in fact, digging his own moral and spiritual grave (as we shall see) -- and not surprised because if he hadn't answered my accusations, he would have been left with a Damocles Sword hanging over his head.
I accidentally came across his rebuttal on 30 April 2001 which contained, in addition to the whole of this website plus sporadic remarks, a few "testimonies" by unnamed persons, one of which was his own son. Predicatably, he got the wrong end of the wick on many issues, but what I had not anticipated, I confess, was the way in which he stooped to lie. And what little respect I may have had for him instantly vapourised. Whereas before I sincerely believed he was simply duped, now I have every reason to conclude that he is a bare-faced liar and manipulating cultist. He knows exactly what he is doing and has no shame whatsoever in deceiving others in order to protect himself and his cult.
He could, of course, take the matter to court and resolve all the accusations once and for all. The vast bulk of the evidence is not cited on my homepage for I decided to reserve that until the end.
Reading his account one gets the impression that I am a bitter "Bible-thumper" who is out for revenge. To be fair, he must take that line in order to cover up his own sins, for his defence simply will not stand under the light of honest investigation. Most of his responses are deflections, in typical Gilbertian fashion - accusations that I am a sexual pervert (what better way for a sexual pervert to deflect attention from himself), a liar (what better way for a liar to deflect attention for himself), an ignoramus, a slanderer, etc., etc..
I will admit that I do not know a great deal of what has happened since my association with this man in the late 1980s and it is, I suppose, possible that he has reformed and tamed his libido somewhat. We all have the right to change and be encouraged by erstwhile opponents - after all, my desire is not to see the man humiliated and destroyed, but reformed for the good of those who are influenced by him. And had the man truly reformed, I would be amongst the first to congratulate him. However, in view of the fact that he has consistenly - in his rebuttal - defended his earlier statements (how could he refute them since they are in black-and-white for the whole world to see, without undermining his own authority as a 'prophet') I am led to conclude that his core beliefs and practices have not changed substantially. Yes, new tamer outer layers have been added, in true occultic fashion, in order to conceal the core - and yes, fewer will now be admitted to his sexual gospel for he will have learned from his rashness to be so open as he once was with me and others. But the heart has clearly not changed. And the fact that he is so willing to lie to cover up what is STILL going on only convinced me that the face under the mask remains the same.
He is a master performer. The rebuttal was full of beautiful orthodox Christian pictures of Christ designed to create a more sympathetic atmosphere, for who but a pure and kind soul would ever use such artwork? And yet we are forced to remember the art work of this man himself and the "christ" he actually believes in - is a Casanova like himself: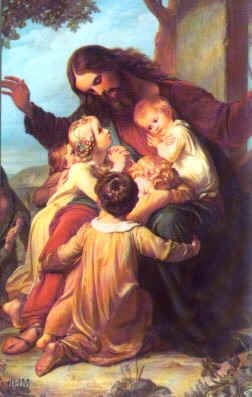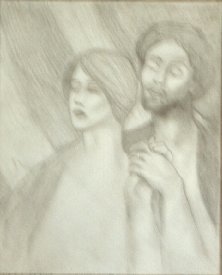 The Biblical Christ vs. The SAI "christ"
His subliminal presentation will not, however, save the man, as we shall now see, for you are about to see conclusive proof that Gilbert Clark (aka Davied Israel) is an outright, smooth-talking, barefaced LIAR.
We shall begin with the "testimonies" he has given which are not really too helpful in ascertaining the man's innocence or guilt.




This page was created on 30 April 2001
Last updated on 30 April 2001
Copyright © 1987-2008
New Covenant Ministries - All Rights Reserved