RESOURCES
5-144000
A
B
C
D
E
F
G
H
I
J
K
L
M
N
O
P
Q
R
S
T
U
V
W
Y
Z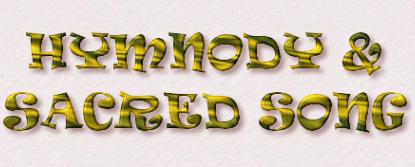 NCAY HYMNS

6. Black, White and Blue

(Christopher C. Warren)

Second (Sacred Name) Edition, 2002
First Edition, 1992, Songs of the New Covenant, Vol.3, #9

---

Black, White and Blue is known in NCAY as the NCAY Battle Hymn. Written originally as the author's family song, he bequeathed it to the wider NCAY family after his own was shattered. It's primary themes are obedience to Deity, the solidarity and unity (echad) of the qadoshim (saints, set-apart ones), defiance of evil, total commitment to the Gospel cause, and ultimate victory in Christ.

The melody is a variation of a Viennese folk tune composed in 1865 by Peter Cornelius and known as the Urmelodie. Lyrics were later added by the Imperial German navy to create the song, Vorbei, vorbei, sind all die schönen Stunden ('Gone, gone are all the happy hours'), otherwise known as the Königsberg-Lied, after the cruiser of the same name. The melody became somewhat controversial after it was coopted by both far-left and far-right political movements but is best known as Die Fahne Hoch.

The author of the present hymn has justified the use of the melody using the arguments advanced by General Booth, founder of the Salvation Army, who said: "why should Satan have all the best music?" He believed good music should be recovered wherever possible, and so a variation of this old Austrian melody was pressed into Kingdom service. Black, white and blue are the colours of the Banner of Zion.

---

1. Black, white, and blue,
the colours we serve under.
We're always one,
None shall divide asunder.
The foe beware!
We'll never, never, never be divided;
For e'er united
One happy family!

2. Yah'shua is King,
the only One we follow.
He died for us,
that we might live tomorrow.
He's king of all!
We'll never, never, never, never fail Him,
for ever serve Him,
His happy family!

3. Triumphant saints,
We'll march until victorious!
Surrender, no!
Our banner flying glorious.
We cannot flee,
for Yah'shua calls us on in our redemption,
until perfection
has graced our family!


This page was created on 17 March 2002
Last updated on 13 February 2017
Copyright © 1987-2017 - NCAY - All Rights Reserved